Iryna Shostak Photography
The bridal party portraits at Hotel Du Village.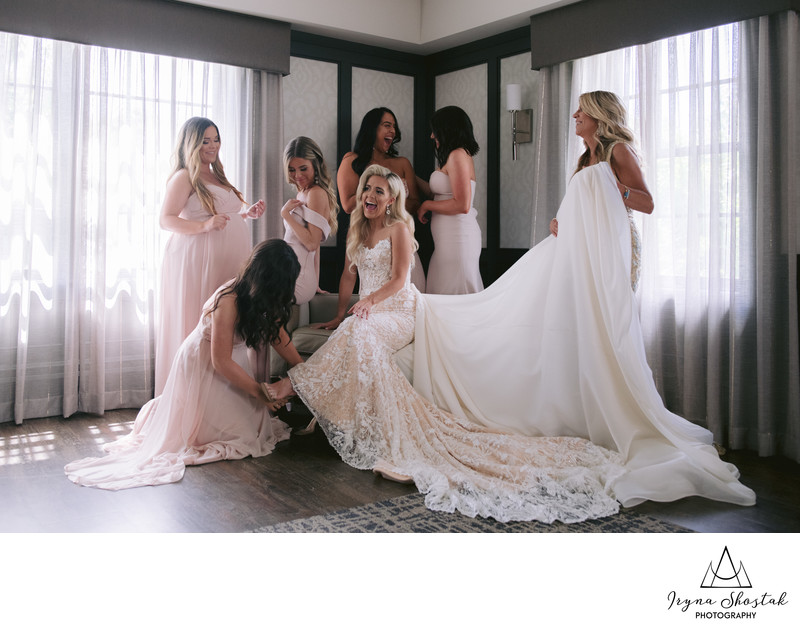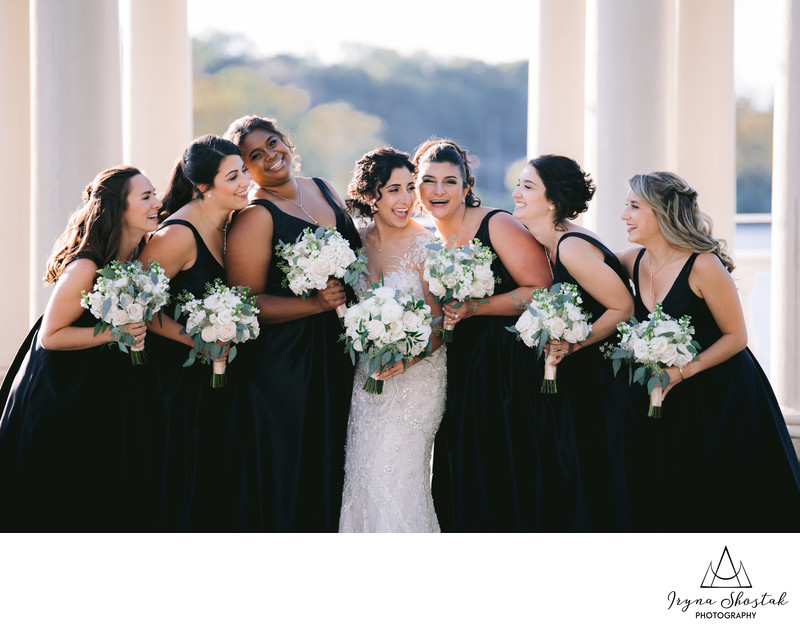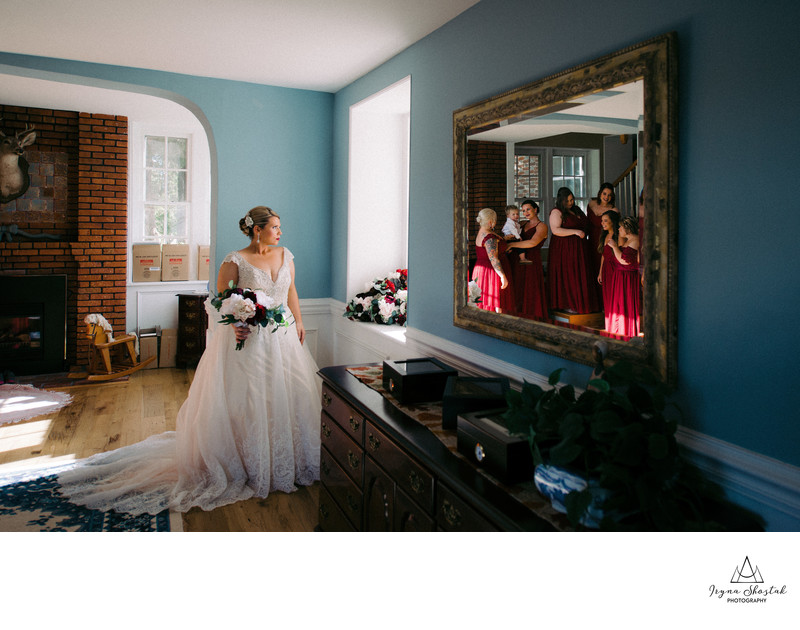 Bride and Bridesmaids' Portraits by New Jersey Wedding Photographer Iryna Shostak
Wedding party photos are one of the most important and require from 30 minutes up to one hour in order to create well-executed tasteful and elegant wedding imagery.
These images were created during the bridal getting ready time or during the bridal party portraits time before or after the wedding ceremony.
My goal is to create simple, classic and elegant bridal party portraits. In my photos I try to show the connection and feelings between people. I ask a bride and bridesmaids to do something together, e.g. drink champagne, fluff the bridal dress or the veil, help each other to get dresses, fix some details, just have fun and being relaxed at the wedding. Having a real mutual activity connects friends and bring them together for a common goal to look amazing at wedding portraits.
I want create a unique image for every client of mine and avoid any over-posed images or any other wedding cliches. I love when bridesmaids are hugging the bride, framing her. I put lots of energy into my work in order to be efficient and execute the best wedding portraits ever.
Contact Iryna Shostak for your wedding in New Jersey and Pennsylvania to book your wedding photographer now!
Location: 2535 River Rd, New Hope, PA 18938.
Copyright © 2020 - Atco, New Jersey - (856) 856-9951 - iryna@irynashostak.com