Iryna Shostak Photography
Newark Museum Indian wedding photographer
Newark Museum Wedding Ceremony by Indian Wedding Photographer Iryna Shostak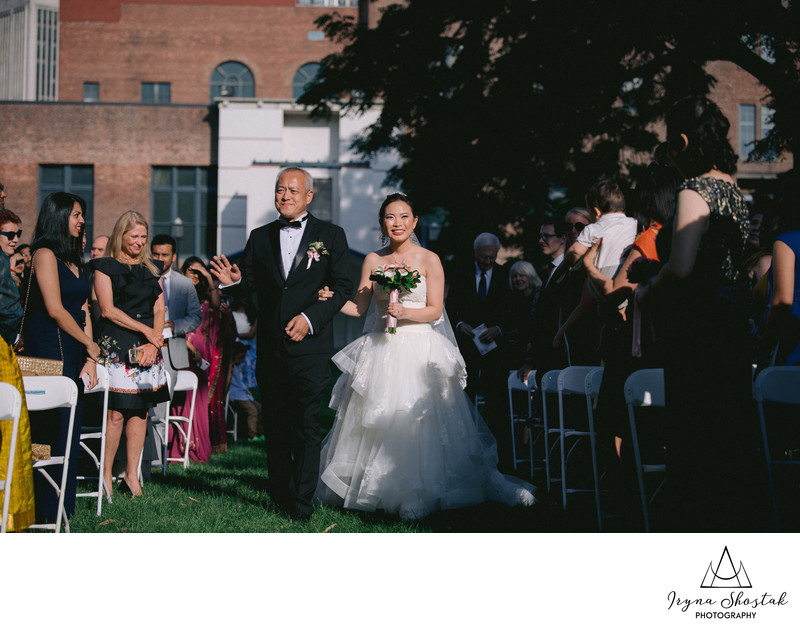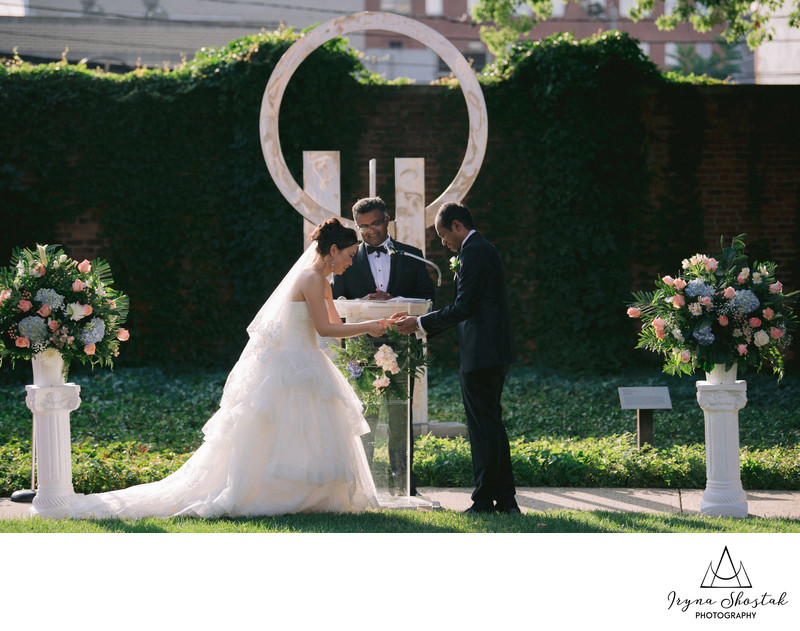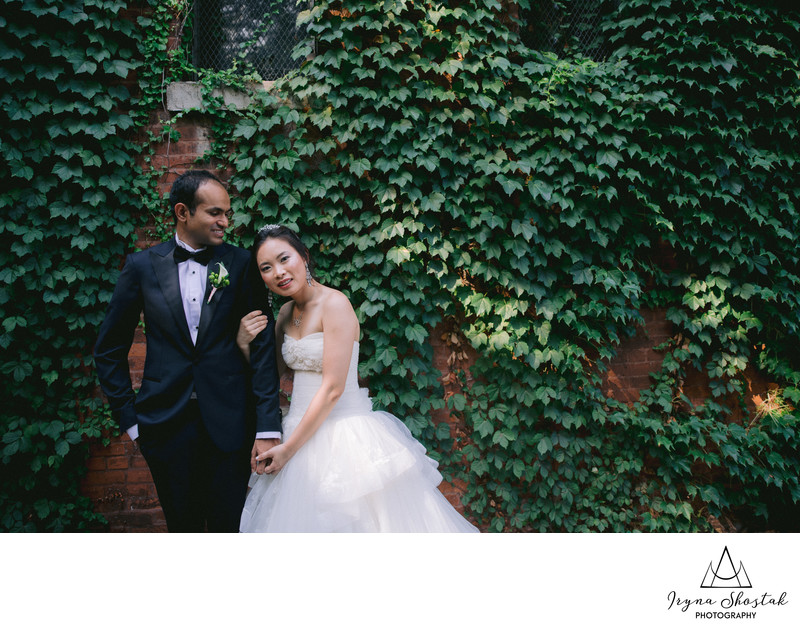 On the banks of the Passaic River, next to Washington Park in the heart of New York, sits a remarkable location where romance meets fine art and dinosaurs at The Newark Museum. A local landmark with several locations to choose from within the venue couples can enjoy both indoor and outdoor ceremony and reception options, with a special getting ready area, and friends and family always enjoy walking through the exquisite exhibits taking in the art, paintings, and sculptures.
Every couple wants their wedding day to be a work of art; however, at the Newark Museum, your day can truly be a masterpiece especially when hosted in Engelhard Court. Located in the heart of the museum with its marble floors, recessed archways and the ability for guests to roam the museum galleries which surround the room, your event becomes a centerpiece.
At Newark Museum, there are endless arched doorways, hallways of rich oak, accentuated by art; it's a gorgeous space to create the kind of fine wedding portraiture that I love to do. Down the oak staircase, along the red carpet is a landing that is home to the most romantic stained-glass window. The creative possibilities endless when just outside the doors are the streets of the city where fun and unique portrait opportunities wait. Couples love adding a bit of urban and a touch of industrial with the bridges, skylines, and the hustle and bustle of the city as a backdrop for some fun images. The mix of modern urban streets with classic art and décor are perfect for creating the kind of wedding art clients have come to expect from Iryna Shostak Photography.
Location: 49 Washington St, Newark, NJ 07102.
Copyright © 2021 - Atco, New Jersey - (856) 856-9951 - iryna@irynashostak.com