ABOUT IRYNA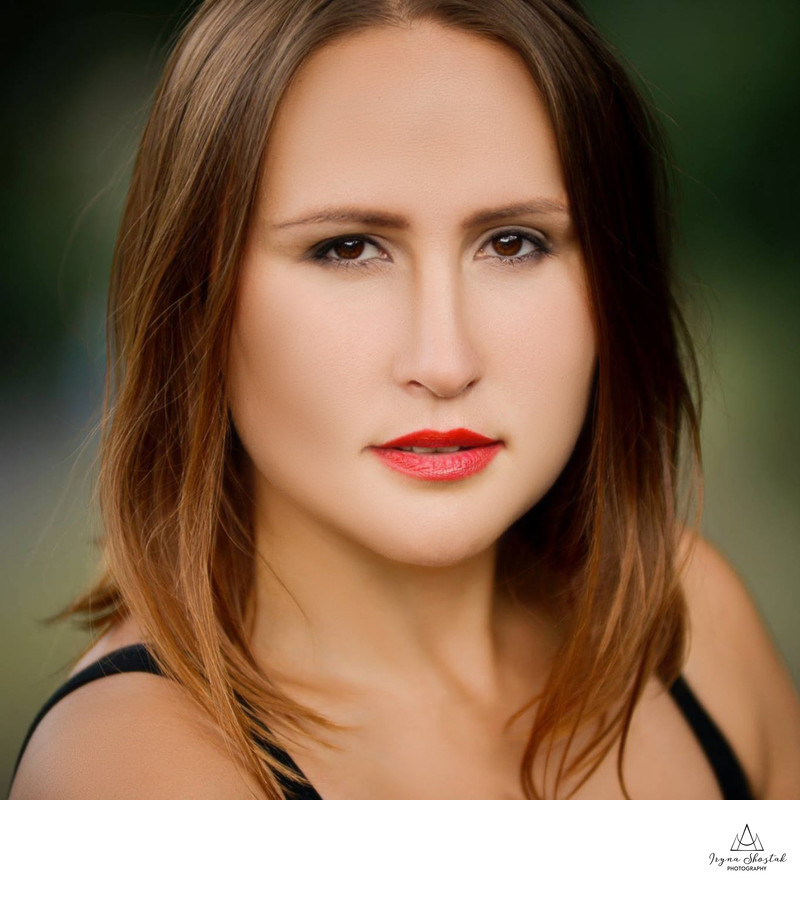 My name is Iryna [Eereenah] Shostak and I am a wedding photographer providing dramatic portraits, real moments and classic storytelling in The Greater Philadelphia area, New Jersey, also serving Pennsylvania, New York and Delaware.
I specialize in custom printed art and heirloom albums.
My Career
My passion for photography came as a surprise to me when in 2009 I was studying web design in Ukraine.
I took a digital photography course, and I bought a camera because it seemed to me it only made sense to know photography well if I was going to be in web design, and I thought it might be a nice second income for me.
Little did I know then I'd find a passion for art that would lead me into a whole new phase of my life.
When I find something that fascinates me, my heart and my mind catch fire. Photography was something I had always admired, but when I began to put the camera to my eyes and learned how to capture light, angles, and form, it was like unlocking a secret.
It seemed like in the blink of an eye; I had found a career that was not only meaningful, it offered me the opportunity to continue to learn and grow, something that speaks deeply to me. Mastering photography is something I continue to work on every single day.
I decided that the most significant way I could spend my life would be to invest in creating timeless photography that would outlast me.
In summer 2019 I won the first place in WPPI, which is one of the most popular and successful photography tradeshows available. My work was published in the magazine Rangefinder.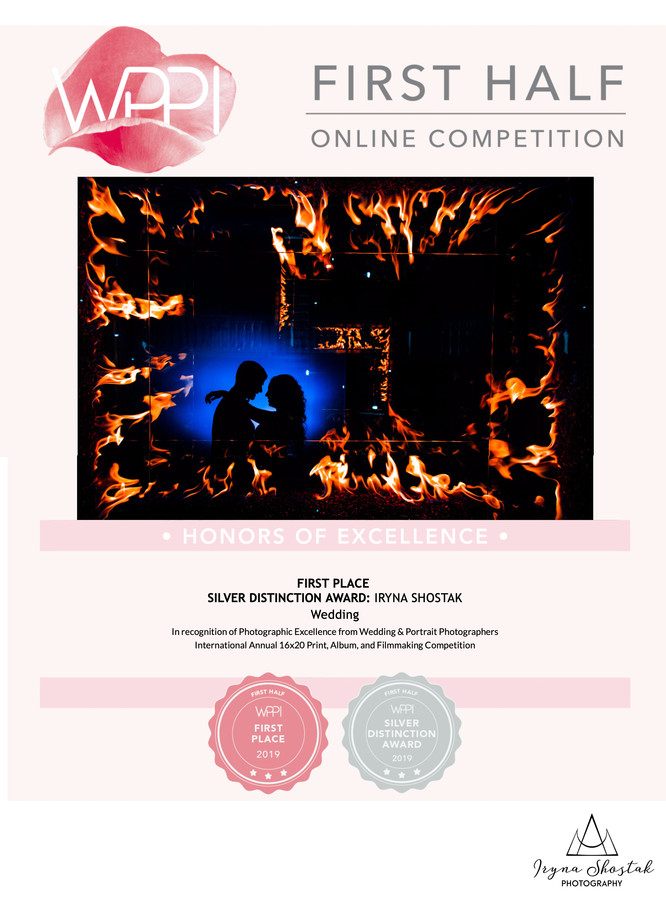 In November 2019, I was called one of the best photographers in Newark, NJ by Peerspace.
My LGBTQ Indian wedding was published at Gay Weddings and Marriage Magazine Winter 2019.
One of my wedding portraits appeared on the cover of Tagg Magazine September/October 2019 and used for the article
Your Wedding, Your Style: 6 Queer and Queer-Friendly Wedding Attire Companies You Should Know.
I have been the official photographer of Dreamwalk Fashion Show and my photos have been published at Huffpost.com, Insider.com, Chron.com, Independent.co.uk, Phillyprgirl.com, Apollo.lv, Womenshealth.com.au, 12news.com, Phillyvoice.com, Carevare.com, Wkyc.com, Phillybite.com, NJ.com .
One of my strength is to make my couples look their best and tell the unique story of their precious relationship. I spend lots of time in order to master this skill. The Knot included multiple images of mine in their article 97 Beautiful Wedding Pictures That Move Us to Tears.
I am one of the favorite Philadelphia Wedding Photographers chosen by Philly in Love.
I studied from one of the best photographers in the world the art of creating portraits and storytelling:
Jerry Ghionis, Two Mann, Susan Stripling, Rob Greer, Felix Kunze, Roberto Valenzuela, Sue Bryce and Dina Douglass.
My Approach
Wedding photography to me is about these important things:
Connection
Showing deep relationships in photos is one of my favorite parts of being a wedding photographer. I am always looking to create photos for my couples that will evoke special memories of their wedding day for decades to come.
My style is best suited for couples are willing to spend a few hours on their wedding day to create these beautiful, timeless and romantic photos that show this special connection. In Ukraine, it's not unusual for the bride and groom to spend 3-4 hours on photography!
I LOVE couples that want to go to multiple locations and really maximize their investment in their wedding photography.
Details
I know that every element of your wedding was chosen with care, so I want to show the beauty in the fine details of your day. I carefully use lenses that will bring out the best angles of in the photos I take.
I use telephoto lenses whenever possible for portraits to create dramatic backgrounds and I use macro lenses that show every facet of the ring. My experience as a teacher in Ukraine means that I know that the devil is in the details, so I am very organized in my approach to your day.
I can wrangle big groups of people with ease, and I make sure no detail is missed!
Light
For centuries, light has inspired artists. It's always important, and I am continually seeking new ways to utilize it at weddings. The art of wedding photography depends on the photographer understanding how light will impact a scene.
Whether I am using natural light to enhance a photo or if I am setting up carefully controlled lighting situations such as a night portrait my goal is always the same; to create a photo for you that you will consider magazine worthy, fresh, and artistic.
My Life
European culture, art, and literature have inspired a wanderlust in me that led me to the US in 2016 after I met my husband, who is Italian-American.
Traveling and photographing everything I see breathes life into my soul. I truly believe I see the world differently since I discovered photography, and now I want to explore as much of the world as I can! I'm so grateful to have found a career that allows me to combine my lifelong love of art and learning about the world.
I'm fluent in Ukrainian, Russian and English and my latest challenge is learning Italian, so I can conversationally converse with my husband's family. When I'm not marveling at the wonders around me, I'm probably listening to an audiobook or horseback riding.
I'm a super-high energy person who loves working on self-improvement in every aspect of my life, and who believes in helping others and our planet.
You'll find my approach to weddings to be one of service to my clients. I believe in being a resource for you! I'm always a phone call or a text away if you need help with planning any element of your day.
I feel that my role goes beyond the photographer, and my clients often seek my advice on other aspects of their wedding day, and I love it. I work diligently to deliver quality images, to be responsive to my customers and to provide an outstanding experience from start to finish. That's why I have been chosen for many years as a best couple's choice according to Wedding Wire.
You can find me as a wedding vendor at Philly in Love, Eventective, Maharani Weddings, South Asian Bride magazine, Best of Wedding Photography and World's Best Wedding Photos.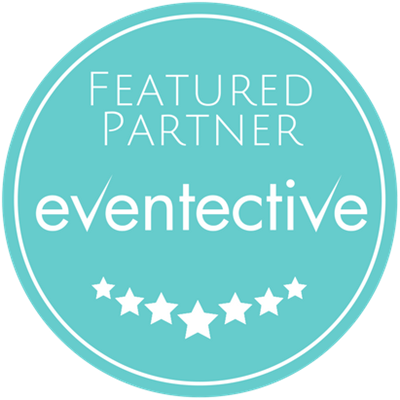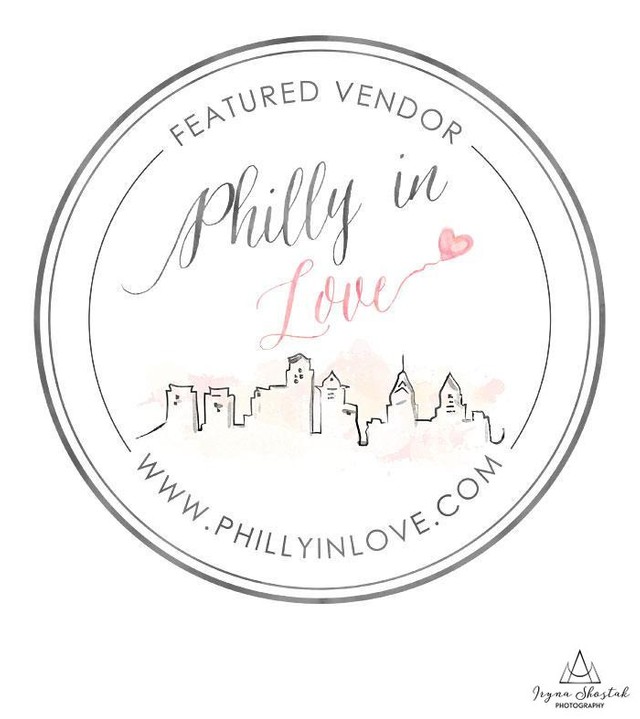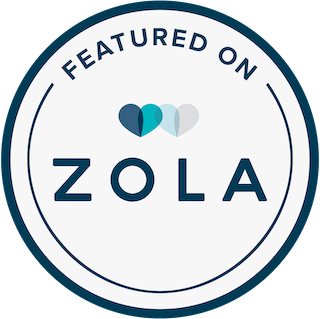 According to Enneagram test, I am Type 1 - The Reformer which are characterized as perfectionists, responsible, fixated on improvement.
People of this personality type are essentially looking to make things better, as they think nothing is ever quite good enough. This makes them perfectionists who desire to reform and improve; idealists who strive to make order out of the omnipresent chaos.
Ones have a fine eye for detail. They are always aware of the flaws in themselves, others and the situations in which they find themselves. This triggers their need to improve, which can be beneficial for all concerned, but which can also prove to be burdensome to both the One and those who are on the receiving end of the One's reform efforts.
The One's inability to achieve the perfection they desire feeds their feelings of guilt for having fallen short, and fuels their incipient anger against an imperfect world. Ones, however, tend to feel guilty about their anger. Anger is a "bad" emotion, and Ones strive sincerely and wholeheartedly to be "good." Anger is therefore vigorously repressed from consciousness, bursting forth in occasional fits of temper, but usually manifesting in one of its many less obvious permutations - impatience, frustration, annoyance and judgmental criticality. For this reason, Ones can be difficult to live with, but, on the high side, they tend to be loyal, responsible and capable partners and friends.
Ones are serious people; they tend to be highly principled, competent and uncompromising. They follow the rules and expect others to do so as well. Because they believe so thoroughly in their convictions, they are often excellent leaders who can inspire those who follow them with their own vision of excellence. Reform movements are frequently spearheaded by Ones.
Ones are often driven and ambitious, and are sometimes workaholics. But whatever their professional involvement, they are definitely active, practical people who get things done. They are natural born organizers, listmakers who finish everything on the list, the last one to leave the office, the first one to return, industrious, reliable, honest and dutiful.
The relentlessness of their pursuit of the ideal can make Ones tense people who have a hard time relaxing and who unnecessarily deny themselves many of the harmless pleasures of life. They tend to be emotionally repressed and uncomfortable with expressing tender feelings; they generally see emotionality as a sign of weakness and lack of control. They are seldom spontaneous. They have multiple interests and talents however; they are self-reliant and seldom run out of things to do.
If you are seeing a photographer with a clean, modern, artistic style, who gives high attention to details and outstanding customer experience, please get in touch! I would be so honored to be considered to photograph your day.
Copyright © 2021 - Atco, New Jersey - (856) 856-9951 - iryna@irynashostak.com