Tips for Your Engagement Photos
Iryna Shostak Engagement and Wedding Photographer
I love engagement sessions because they allow the couple to step away from the craziness of wedding planning and be a couple again. I encourage you to not skip engagement sessions! I think you'll find it's wonderful to connect with your partner again, and the resulting photos will be ones that you cherish.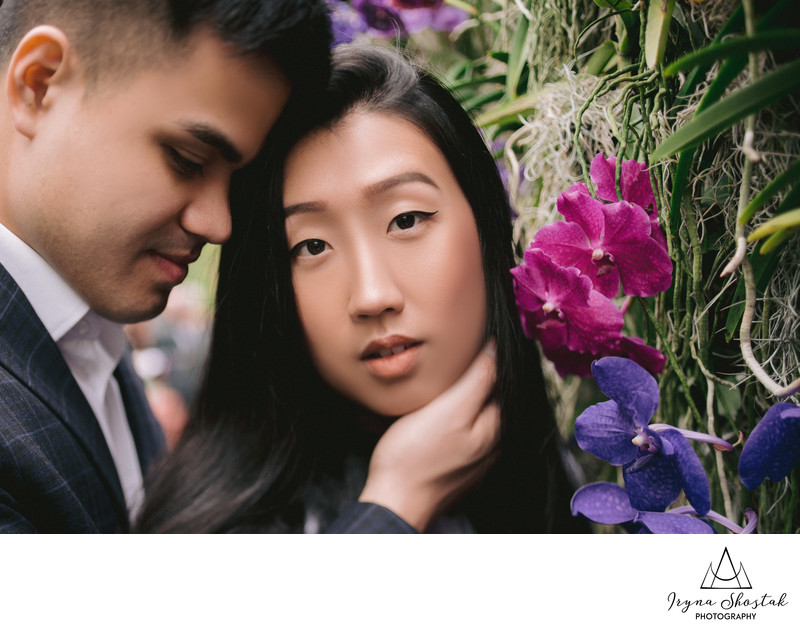 Best Time for Engagement Sessions
If you're a morning person, then sunrise and the hour that follow it are magical. Not only are there fewer people about in popular spots, but the light is also soft and sweet.
If later in the day is better for your schedule, then the "golden hour" is the hour just before sunset. Just keep in mind that in the fall and winter months, it's much early in the evening than the summer! Golden hour light is warm and diffused and can appear to almost glow.
Props and Pets
Props can be a great way to personalize your session! Save the date signs, balloons and anything that reflects your personality and love is welcome. I also welcome your furry friends in your photos! If you want to have your pet in the photos, enlist a friend or family member to help by bringing the pet to the session and take them home when we are finished with their photos so you can enjoy the rest of your session without worrying about them.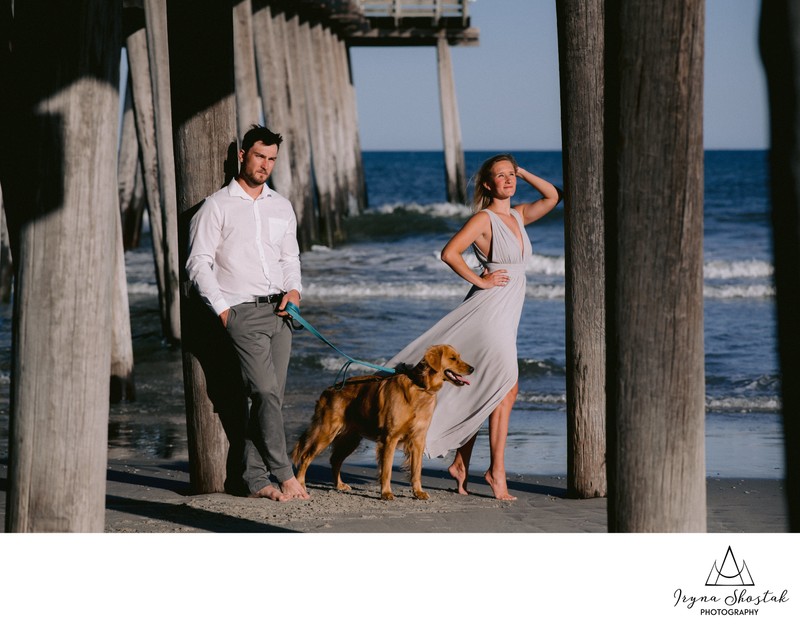 Poses
Please do not worry about poses; I will lead you through them during the session! However, I do want to encourage you to be affectionate. Get up close, hug, hold hands and show off your love! I'll help with hand and body placements and make sure you look great and not awkward.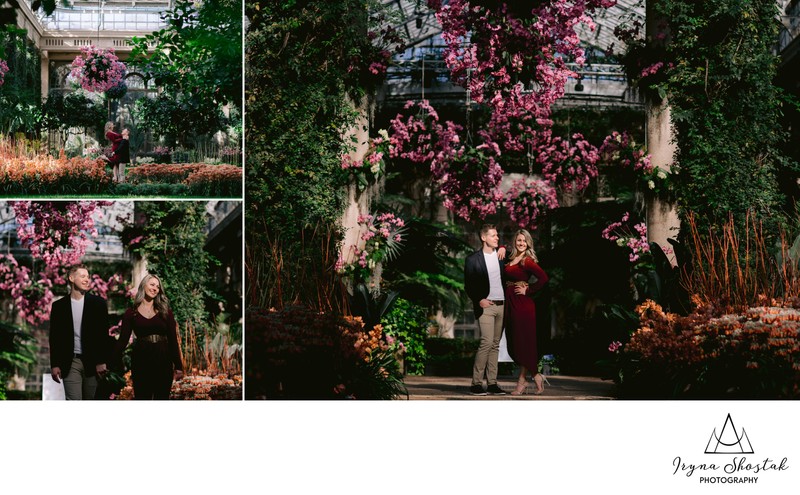 Hair, Makeup and Grooming
I encourage couples to treat this session as a time of pampering. Many couples will take the entire day off and go to brunch and dinner together or get massages or go to the movies. Dedicate this day to the two of you! Get a good night's sleep before the session and avoid alcohol, as it can make you look puffy. Get ready for this portrait session like you are going to a cocktail party!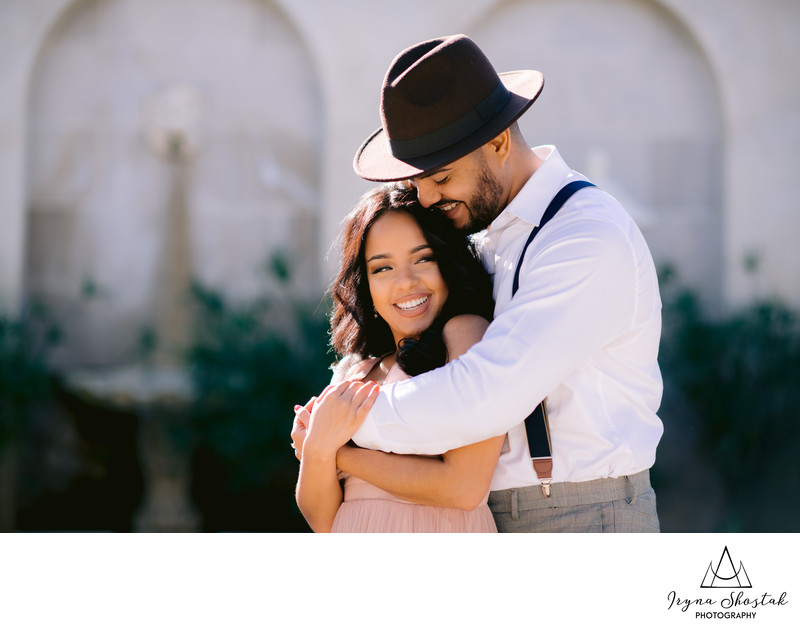 If you are into putting a makeup on, it's a great time to do a trial hair and makeup run with the makeup artist or esthetician you are working with for your wedding. Manicures should be fresh and neutral, as timeless colors will attract the eye to your ring and won't be too trendy.
If you haven't had a professional shave, it can really be a treat! Make sure shaving is done within a few hours of our session and also have eyebrows tamed, beards trimmed, and any stray nose or ear hairs removed. I also encourage anyone to pay attention to cuticles and, if needed, have a professional manicure done to remove ragged edges and snags.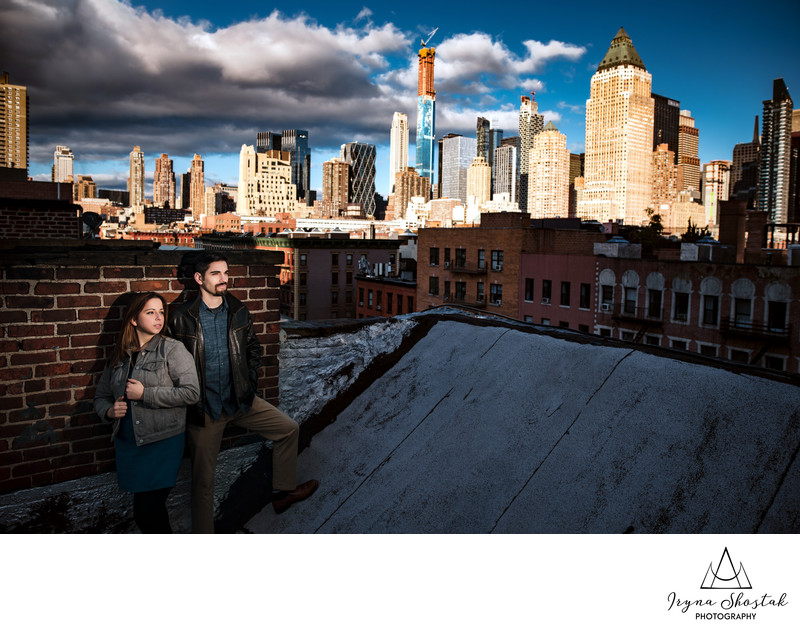 Wardrobe Choices
I recommend two outfits for engagement photos, casual and formal. While you can bring more, please be aware that this may add significant time to your session.
I'm always happy to assist with outfit photos! Simply text me some of the outfits you are thinking of and I'll reply with a helpful opinion based on season and location.
For those who likes to dress feminine:
For your formal outfit, think in terms of what you would wear to a cocktail party. Dresses, or skirt and a blouse and fancy but comfortable shoes. You can find lots of outfit choices here.

If we are in a garden setting, wedges will look great but won't get caught in the grass as heels will

Keep your silhouette streamlined and avoid bulky layers

When in doubt, go with solid colors. Avoid plaids, florals or head to toe all one color

Neutrals like tans, blues, corals, rose and brown always flatter

Wear sleeves, and your arms won't compete for attention with your face

Keep accessories simple and classic such as earrings, a necklace, and your engagement ring

Have your ring professionally cleaned before the session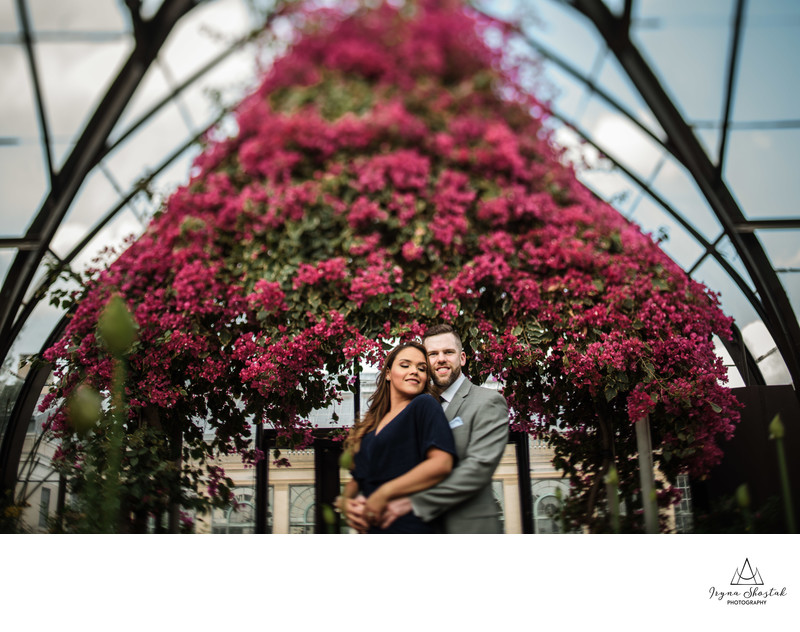 For those who likes to dress masculine:
Pick color tones that enhance what your partner is wearing

Natural and neutral colors are easier to match

Collared, button-down shirts and sports jackets are always a good choice

Pressed dark slacks and dark jeans photograph well

Shoes should be polished and closed-toe

Don't forget accessories such as rings, belts and watches will show, so if you want them in the photos then make sure they are in good condition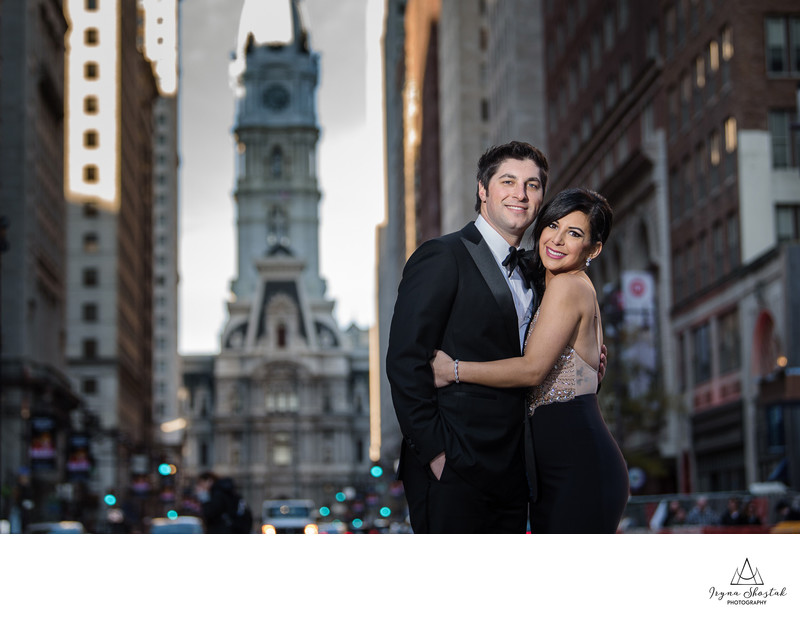 Avoid
Baggy clothing

Shorts

Cargo pants

Khaki pants

T-shirts

Shirts with logos

Sweats or jogging suits

Polo shirts

Leggings

Athletic shoes

Flip flops
Tips on the Day of the Session
No matter when you schedule your session, be sure to give yourselves ample time to get ready and for travel and parking. If you're late, it can cause stress that shows in the photos and it will cause your session time to be shorter.
Please make sure all outfits are pressed and bring them on hangers or in garment bags to ensure they are fresh for the session. Leave handbags, phones, and anything in pockets safely stowed away in your car (I'm happy to hold keys and lipstick, etc. during the session!)
Relax! Take this time to reconnect and remember why you fell in love.
I look forward to creating some beautiful photos of this special time in your life. Contact Iryna Shostak to discuss your engagement session!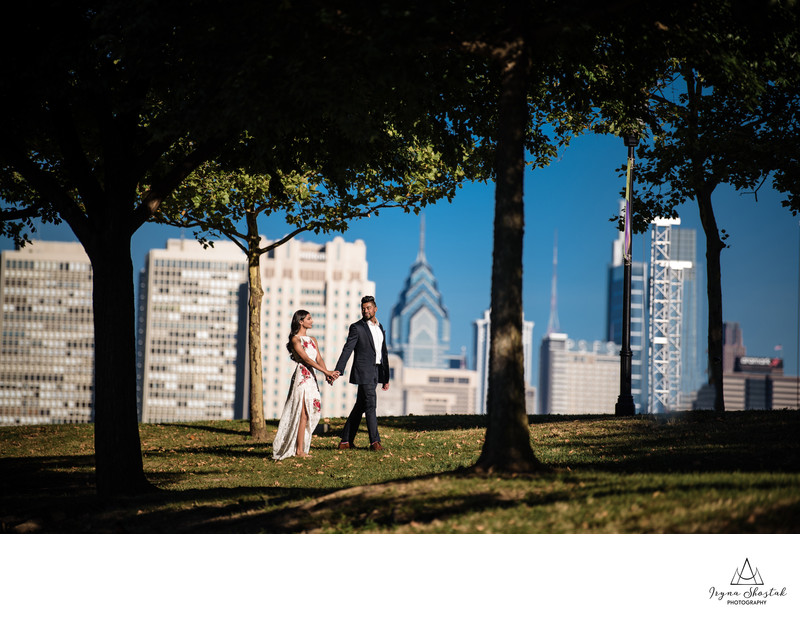 Copyright © 2021 - Atco, New Jersey - (856) 856-9951 - iryna@irynashostak.com
Tips for an engagement session