REVIEWS
Pei-Yi+Ted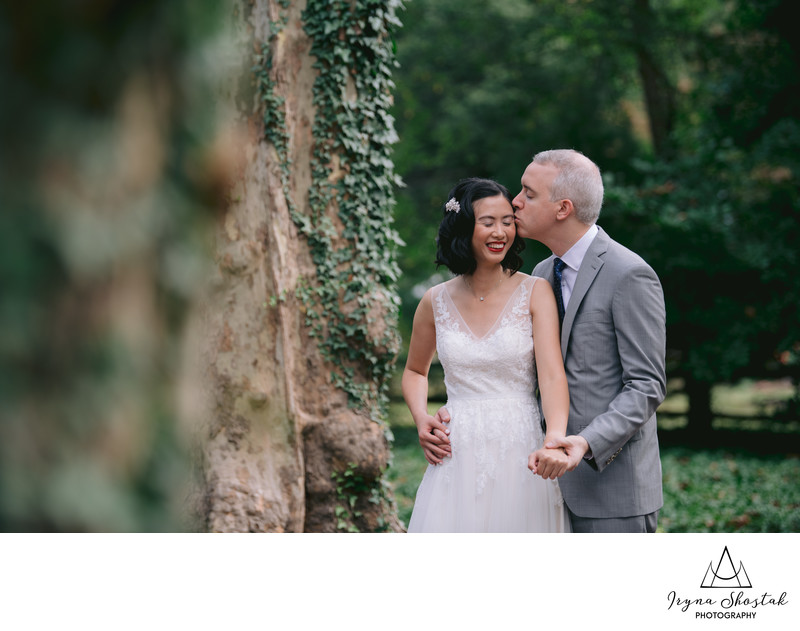 wedding at Nassau Inn, Princeton, New Jersey
Iryna did an awesome job as our photographer! She approached her work with artistry, passion, technical expertise, and a positive attitude. At first, we felt some trepidation about hiring a photographer because we often feel awkward and shy in front of cameras. Iryna reassured us that we were not alone and that she would guide us toward feeling more comfortable and having fun––and that really happened! What impressed us early on was how Iryna was willing to go the extra mile for her clients. For example, she made special arrangements to meet us to take engagement photos and proposed that we get up at the crack of dawn to take advantage of the early morning light. It sounded extreme at first, but her professional advice turned out to be right––the light and the quiet made the setting beautiful for the photos, and hanging out with Iryna turned out to be fun, too.

Because we took advantage of the engagement photo session, seeing Iryna on the day of our wedding felt almost like reconnecting with a friend. She arrived energized and prepared. Amid the potential chaos of taking photos of us with wandering and distracted family and friends, she took charge and made sure to get the group photos we wanted. A few weeks after the wedding, we were amazed to see all the beautiful photos that she had taken, refined, and curated for us. Even though we barely noticed her presence during the ceremony and reception, it seemed like she was everywhere, and she managed to capture fleeting expressions on people's faces that conveyed the emotions of the moment. Finally, not only was she extremely quick with sharing the photos with us, but the photos were also easy to access and download––she has a great system in place!

Overall, Iryna was proactive, hard-working, and enthusiastic. We had fun working with Iryna and highly recommend her to others!
Ashley+Graham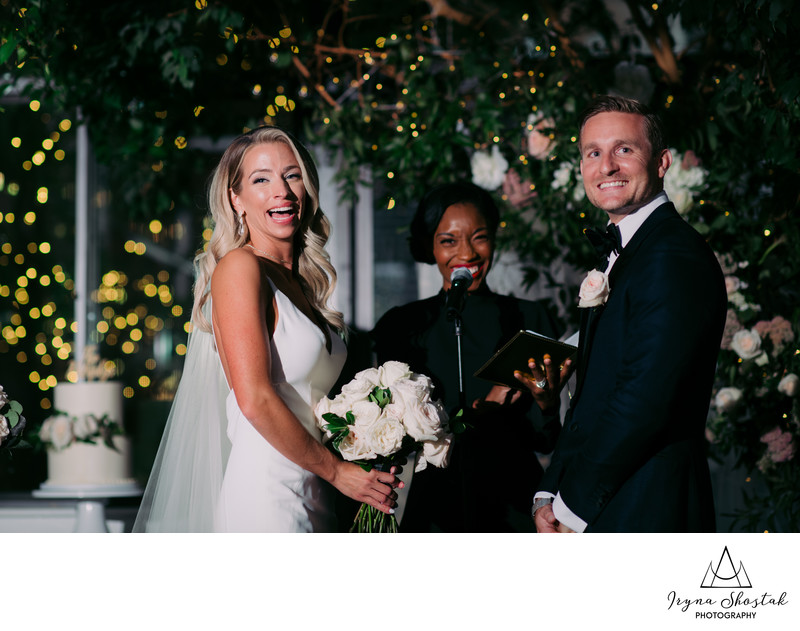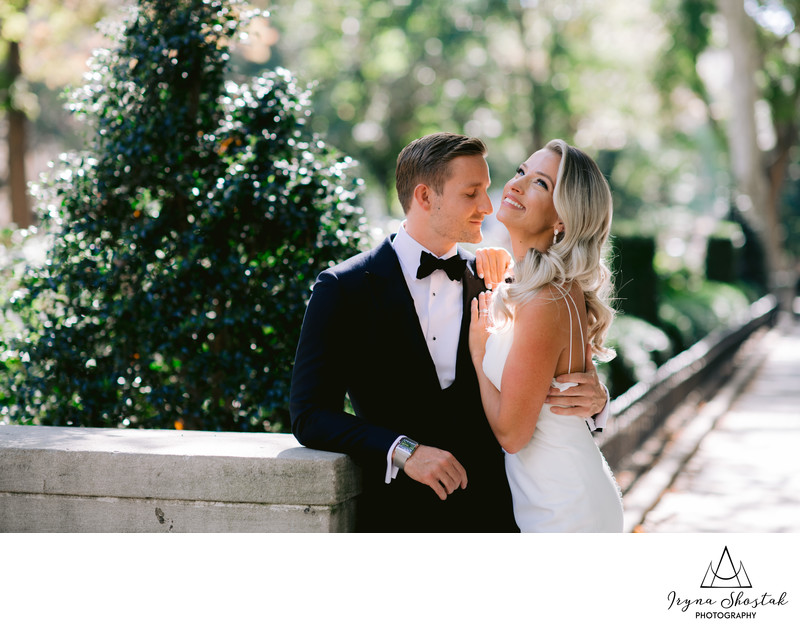 wedding at Osteria, Philadelphia, Pennsylvania
I searched for a skilled photographer for my wedding and I ended up getting a friend! You love Iryna from before you even meet her. Her talent is evident in her work. She has an eye for detail and that's apparent in every single shot.

When you do finally meet her, she is the upmost professional and guarantees the best experience for her clients. When I told her my vision about my wedding day, she quickly became far more excited than I was! She immediately had a list full of ideas of what she wanted to shoot, when and how.

She's one of the most patient people with such a kindred-spirit. She cares about her brand and providing top notch work.

Iryna, thank you for just being you!
Alysia+Michael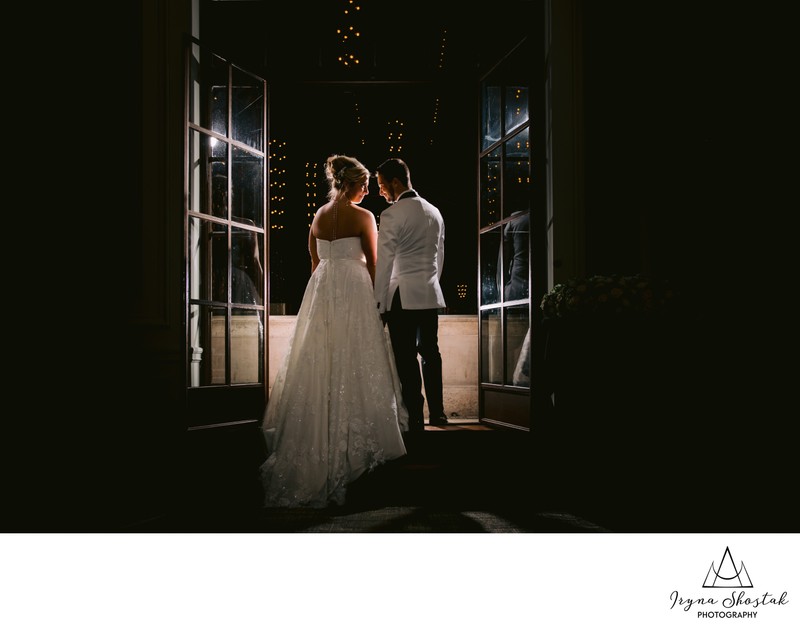 wedding at Union Trust, Philadelphia, PA
Our wedding was the most magical night of our lives. The biggest joy we have in remembering our night is our absolutely stunning photos taken by Iryna. Iryna was pivotal in making our night a total fairytale! Not only do I now see Iryna as a trusted friend, but I am also able to appreciate the raw talent that lives within her. Iryna took the time to get to know myself and my husband thoroughly. She laughed with us, cried with us, and captured every memorable moment with elegance. We recently received our wedding album which brought us both to tears within seconds of turning the cover. We look forward to forever using Iryna for any of our photography needs. We will never see photography the same. Thank you, Iryna, for being a rockstar and making our day all that it was!
Christine+Matt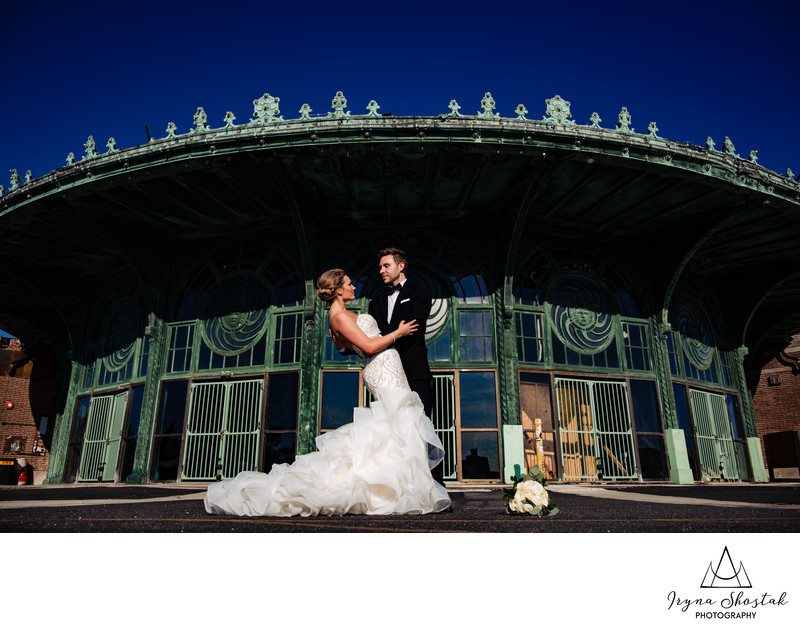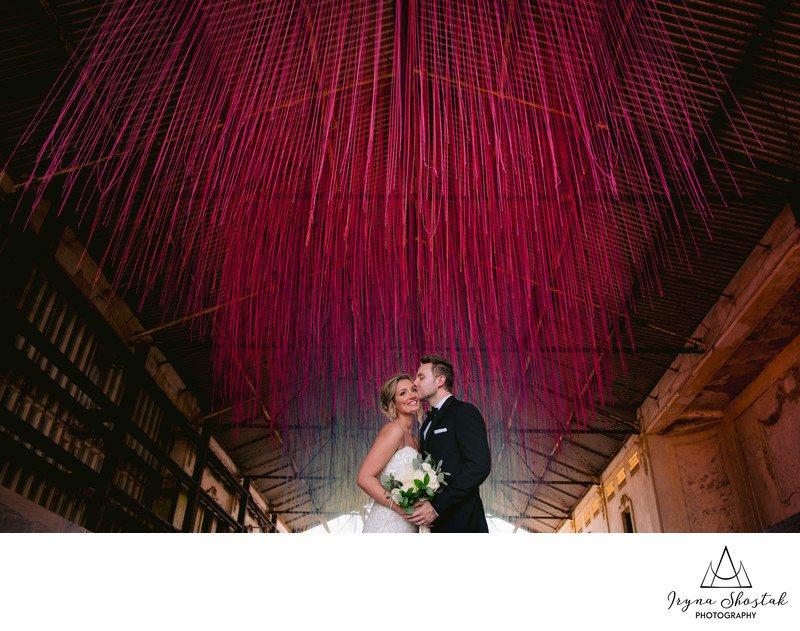 wedding at Doolan's Shore Club, Spring Lake, NJ
Iryna was absolutely incredible! She worked so hard to make every detail perfect. We couldn't believe how many shots we got; she didn't miss a thing! Our guests were so impressed with how dedicated she was to get the perfect shot. She came early and stayed late to ensure that we were 100% happy with our pictures. I love how comfortable my husband and I felt with her immediately.
She had our photos ready for us within two weeks and would send us shots every few days (I LOVED that). We both look forward to using her again in the future. We highly recommend her.
Luming+Hari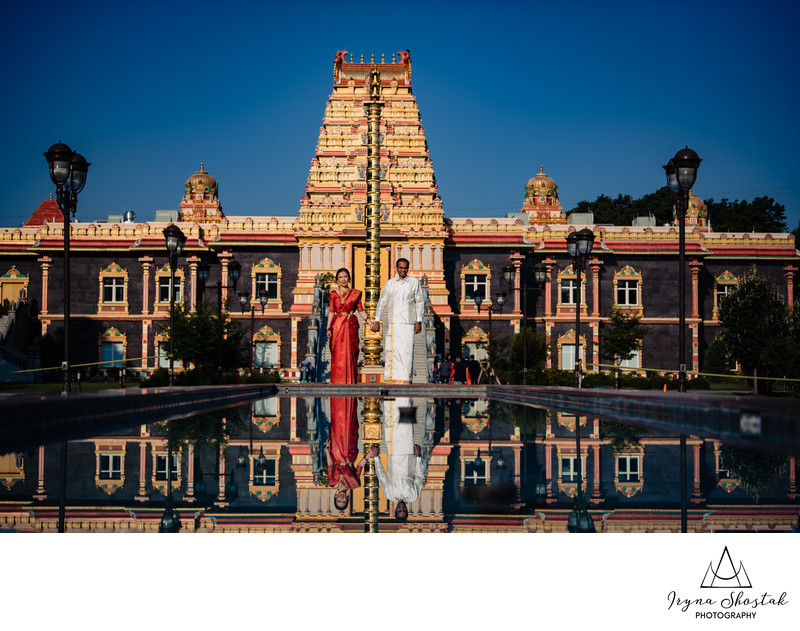 wedding at Newark Museum, Newark, New Jersey
Iryna is stellar in her artistry and talent. So lucky to have her help on shooting some beautiful moments in our life! Iryna is such a delightful photographer - we're very thankful and pleased to work with her on our wedding / engagement photos! Hope you consider her for your events in the future! We DO recommend her!
Mary-Kate+Zach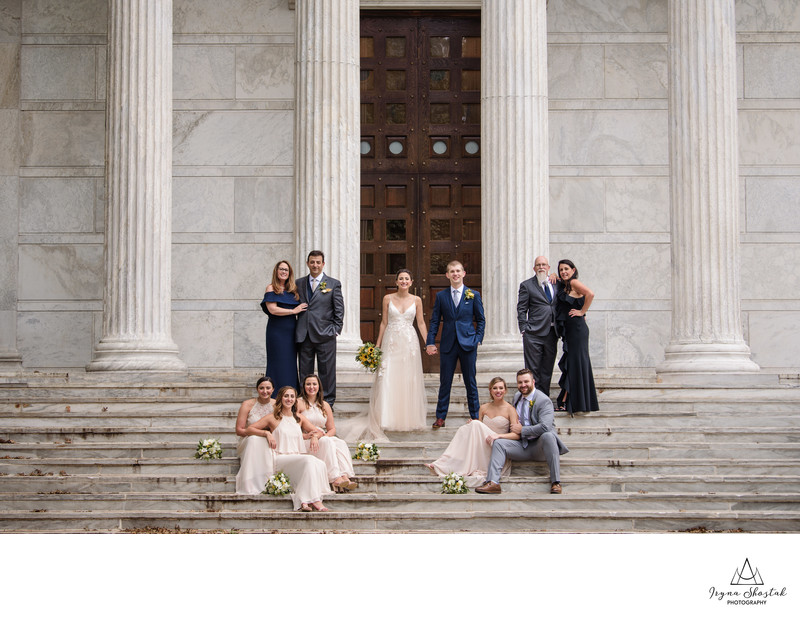 wedding at Princeton University, Princeton, New Jersey
Wedding Photographer Iryna Shostak was the perfect choice for our wedding!
Iryna was one of the best decisions we made for our wedding. She gave us the gift of our wedding memories, and it is a gift that keeps on giving! We still cannot get over how beautiful all of our engagement and wedding pictures came out. During our engagement shoot, Iryna helped us get comfortable and used to the posing for pictures which really helped when it came to the wedding day. She really tried to get to know us and understand our goals for the wedding day.
Iryna was the MVP of the wedding day. Our entire family loved her! She had a great, positive attitude that kept our long list of family group photos moving along with ease and fun. She really listened to us and captured all of the pictures we wanted, while letting us enjoy the day with our family and friends.
We love every picture that Iryna took on our wedding day. So much, that we put about three quarters of them into our wedding album that Iryna so beautifully designed. She also created smaller versions that we could gift to our parents. Iryna was able to catch the magic, happiness, love, and fun from our wedding and our family cannot be more grateful.
Nataly+Scott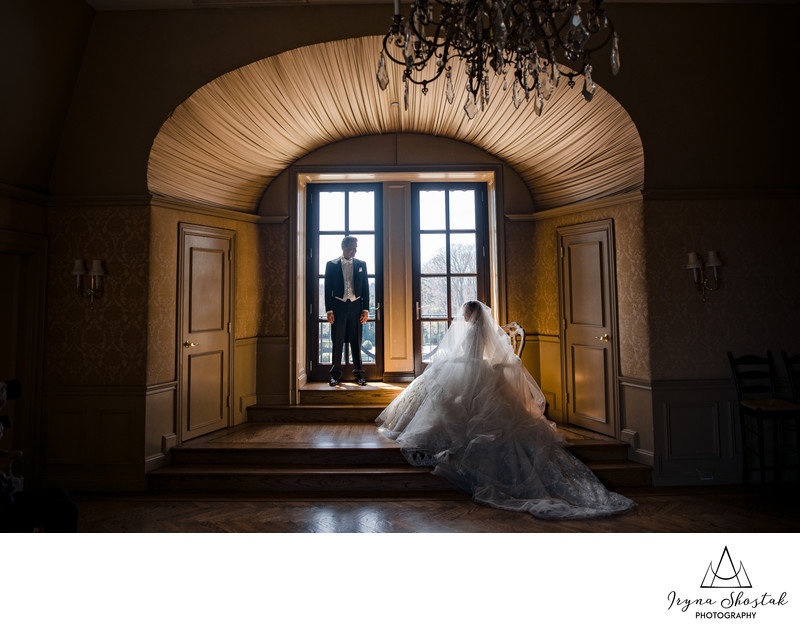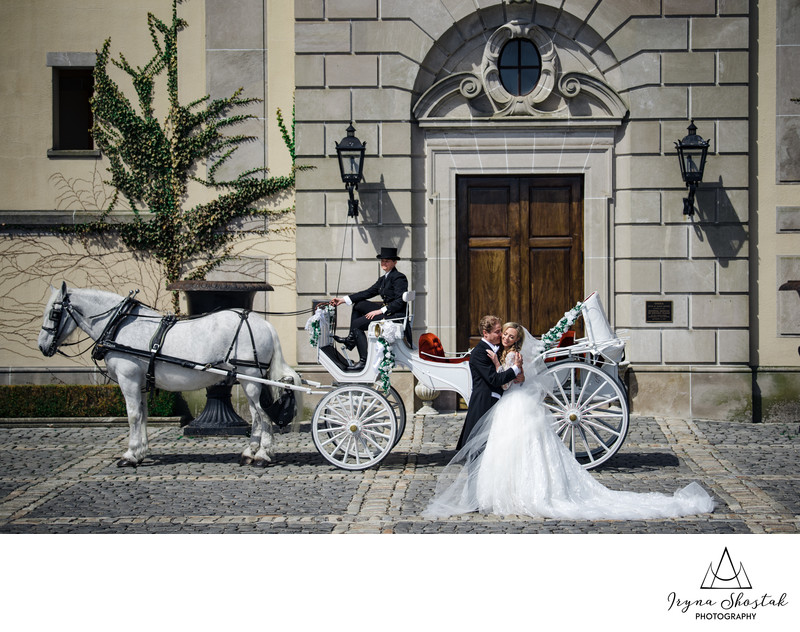 wedding at Oheka Castle,Huntington, New York
Iryna shot our wedding at Oheka Castle. She was very nice, caring and professional. She was also very responsive and sent us an amazing wedding gallery after the wedding. A year after the wedding I decided to order an album from Iryna. I was hesitant because the price was not cheap and because of pandemic I could not check the quality of the albums. Well, even I had many doubles and bothered Iryna to change the design of the pictures...I just decided to do it ...and just trust her experience and taste. I have just gotten our wedding album and it is absolutely beautiful. And it is really handmade!
Lindsey+Shawn
wedding at NormandyFarm and Hotel, Blue Bell, Pennsylvania
Amazing! Her work speaks for itself. Couldn't be happier with our wedding photos!
Mike+Dani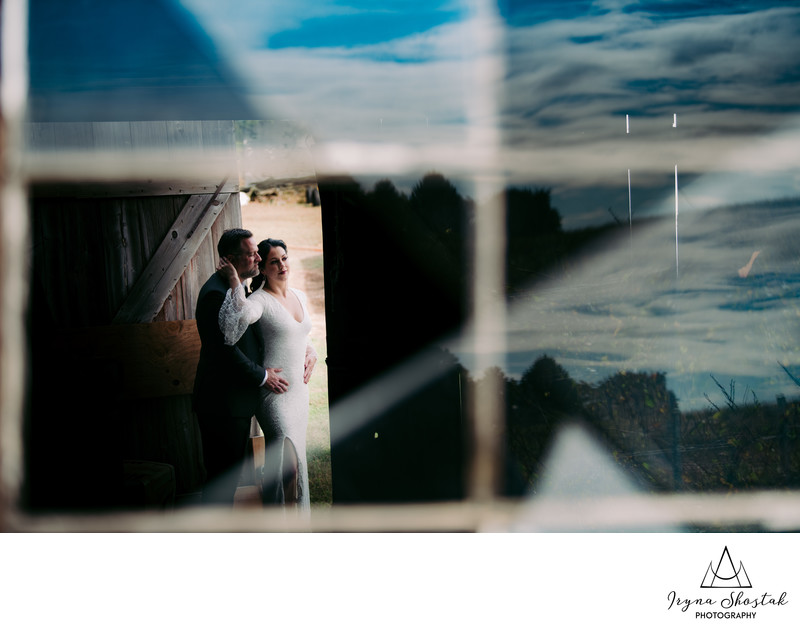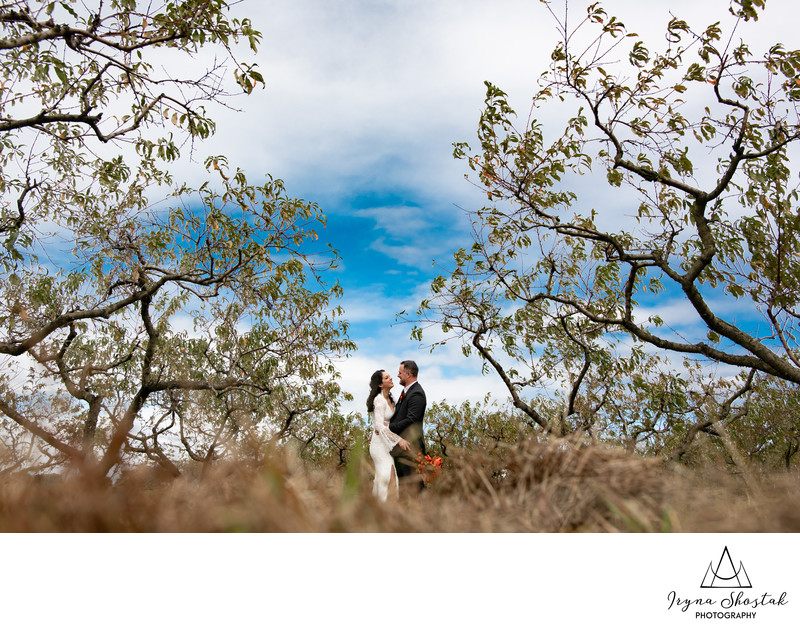 wedding at Bogey's Club and Cafe, Sewell, NJ
I knew I wanted Iryna to be my wedding photographer after just looking at her sample pictures. After seeing so many traditional boring pictures I saw Iryna's beautiful artistic grand pictures and I was sold. She was so friendly and easy to communicate with. She owned the wedding day and made sure she got every picture in a beautiful way. She met up with me and my now husband twice to find the spots for our 1st look pictures. She got us our pictures so fast after the wedding and we cannot wait to get our photo album! Every picture is like art and I want to frame everything. Truly cannot give her enough praise. Worth every penny.
Brianna+Jacob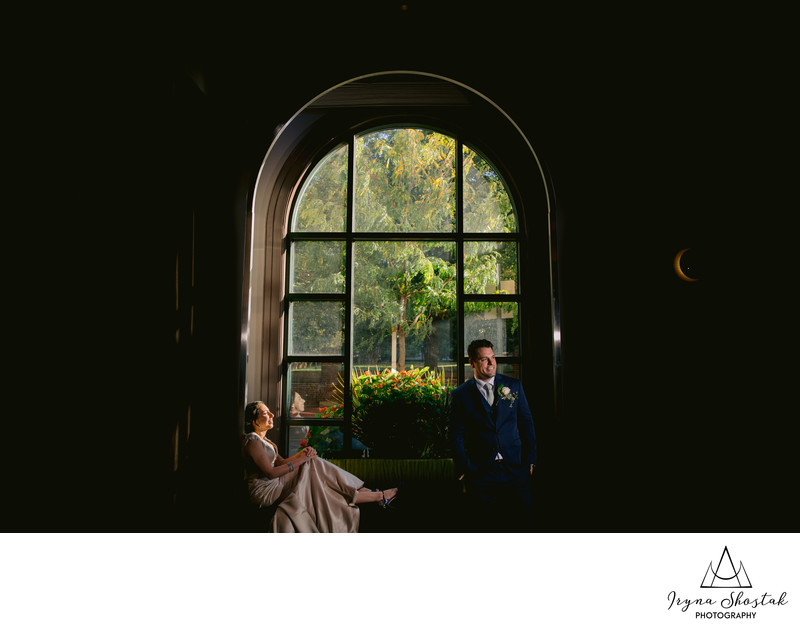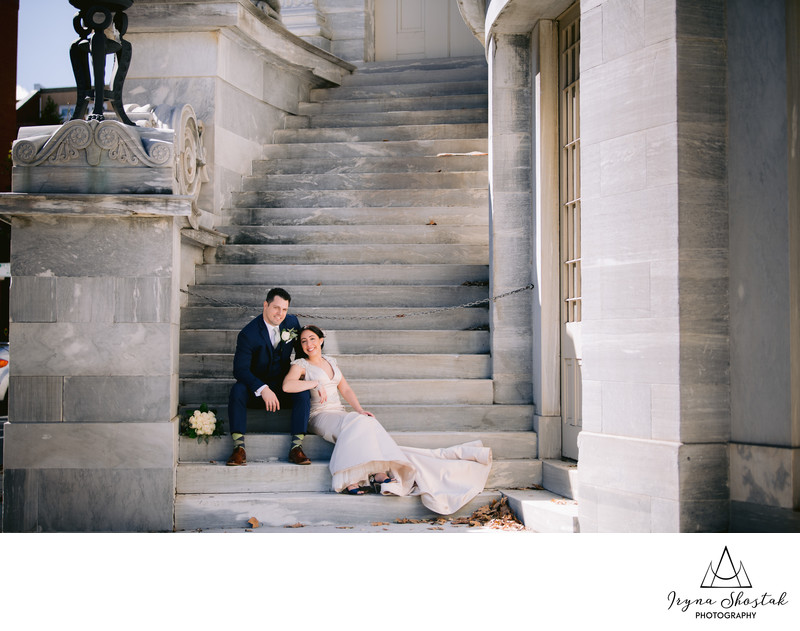 wedding at Renaissance Downtown Philadelphia Hotel, Philadelphia
Iryna was great! We used her for both our engagement and wedding photos. She arrived early, made sure we stayed on schedule and took the time to learn everyone's name ahead of time.

Our photos came back faster than expected and are beautiful! I've gotten so many compliments and couldn't be happier! Would HIGHLY recommend!
Rita+Pino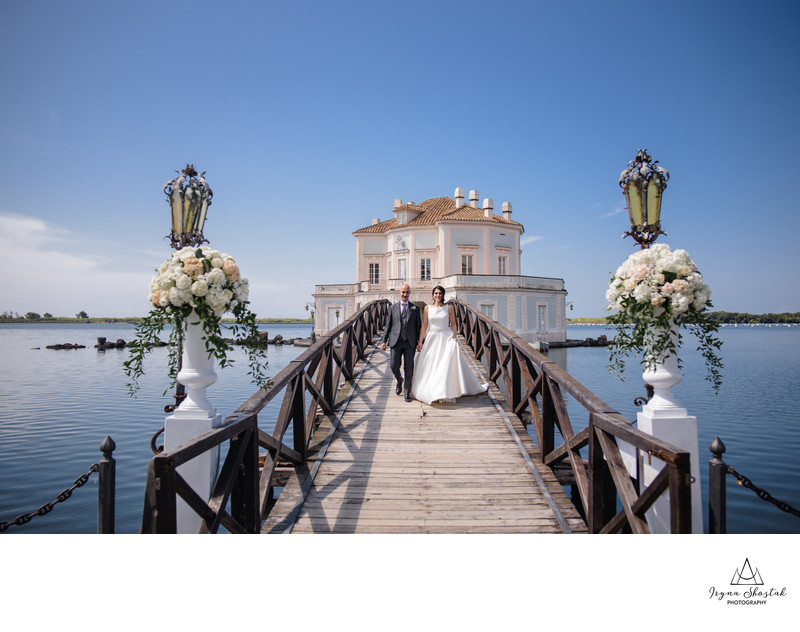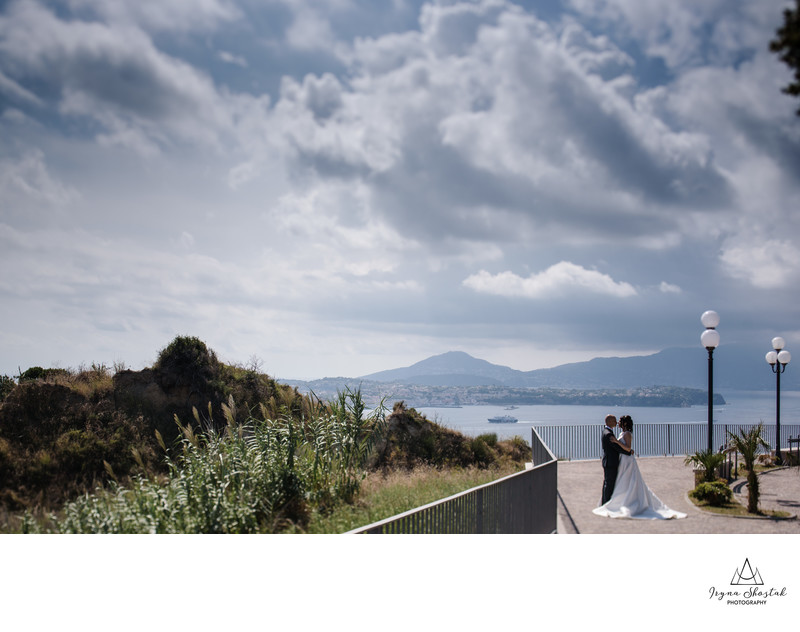 destination wedding at Cala Moresca, Bacoli, Naples, Italy.
I'd like to thank Iryna Shostak for our gorgeous wedding photos. Ira managed to capture every tiny detail, every precious moment of our big day. Her instructions were clear and laconic, maybe because her knowledge of Italian is just pre-intermediate, but she definitely knew what she was doing and could explain us what we need to do because we had no idea how to pose at all. We felt relaxed and natural in front of her camera. She flew to Italy a few days before the wedding and we went together to the venue and to the locations for portrait pictures at the exact time of the day when we planned to be there at our wedding day. She spent with us lots of time in order to know use better and to figure out what kind of photos we want to get. The photos are just outstanding! In spite of a very hot day and all of us melting under the sun, we got outstanding pictures. We recommend Iryna Shostak as a highly professional and creative photographer. We are thrilled to have a luxurious album with our stunning wedding pictures. This album is our family heirloom now.
Taylor+Daniel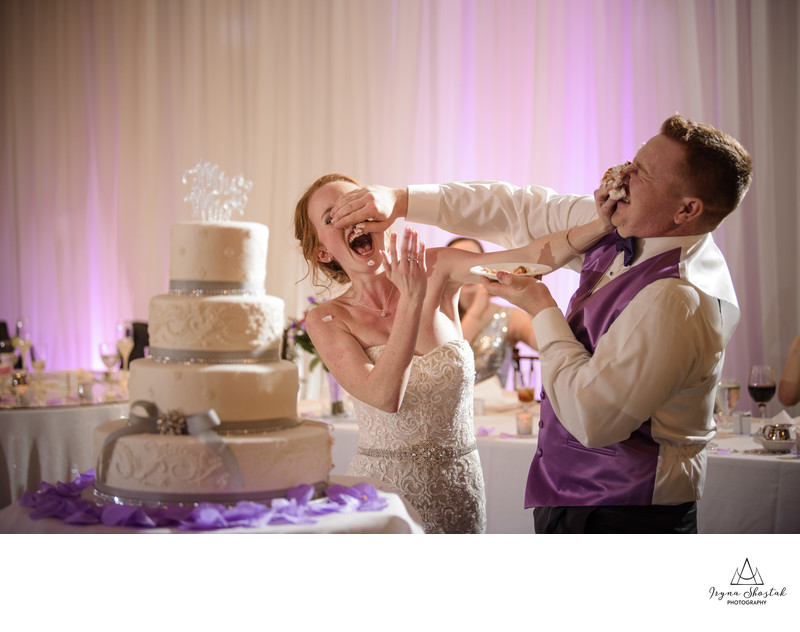 wedding at The Warrington, Warrington, Pennsylvania
Ira is AMAZING!!! I wouldn't have wanted to work with anyone else for my wedding. I was so in love with her work. She does an amazing job at capturing all of the important moments and details in everything that she does. We did our engagement shoot with her as practice for the big day and I was SO happy with how our photos came out. I was able to reach out to her at any time during our engagement leading up to our wedding with questions or ideas that I had for photos and she was always so sweet and quick to get back to me. She has such a creative eye for photos and they always turn out STUNNING. I love the subtle detail that she captures and how she is able to also create amazing and dramatic looking photos as well. Worth every penny. Trust me...you want to work with Ira for any of your special events! I hope to be able to work with her again in the future! Thank you, thank you, thank you, Ira, for giving me the sweetest, most beautiful memories of my wedding and engagement... two of the most special times in my life so far! :)
Tati+Sam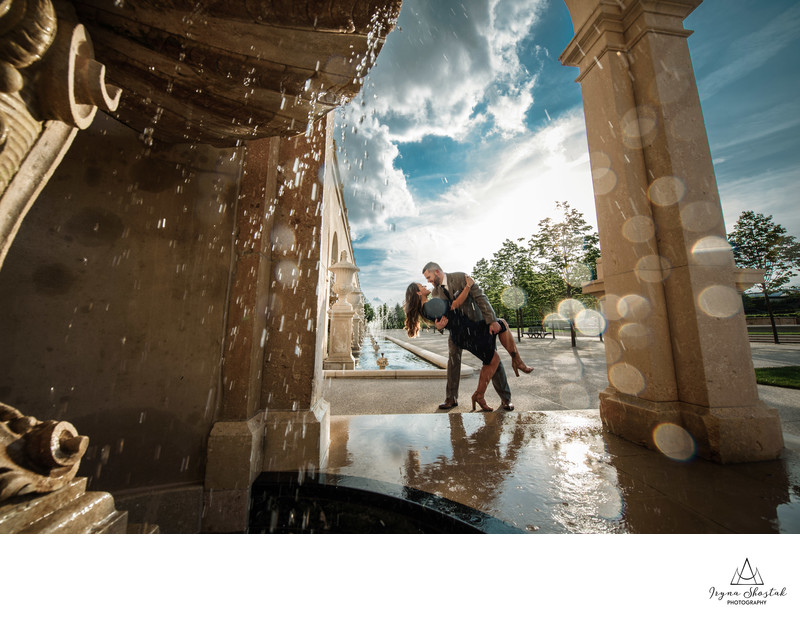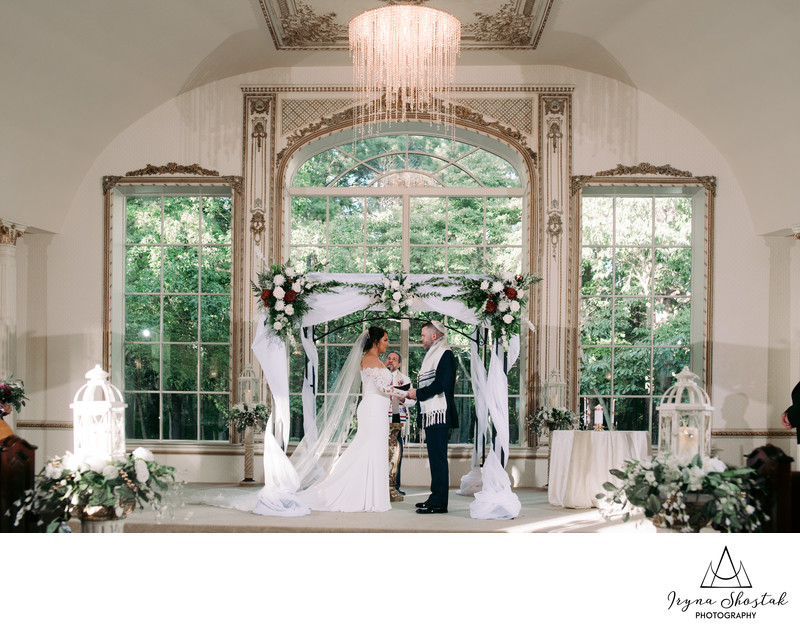 wedding at Brigalias, Sicklerville, New Jersey
I have no words to express how amazing she is. First, she takes the time to know the chemistry of the couple which makes you feel relaxed and it expresses in each photo. Any question you have, she will respond and go above and beyond to help you! ( even if it isn't photography related). Iryna's personality is so sweet and nice, you would feel like you know her for a long time and that gets channeled in every picture. Lastly, this woman has an amazing eye for angles in each of her photos, she has creativity and is a super fast thinker while shooting!! I am so so so glad I found her!
Ira is a true professional and very personable. She is a master of her craft, very attentive, and price wise... right in the middle. I had my wedding and engagement photos taken and everyone is wowed by the quality. You will be truly missing out if you do not pick her for your event.
Andrea+David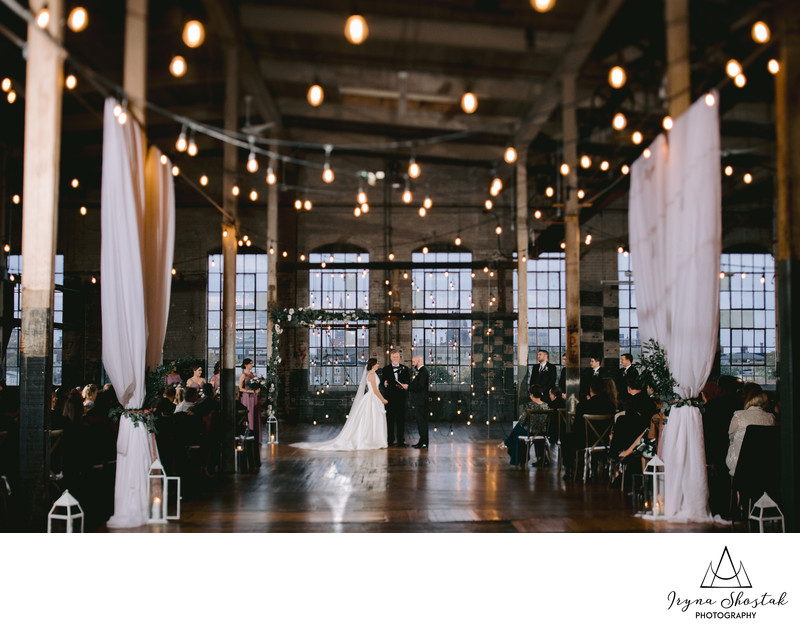 wedding at The Art Factory Studios, Paterson, New Jersey
Iryna captured our wedding beautifully! I can't thank her enough for how the photos turned out. She and the second photographer were able to capture our crazy and wild families perfectly. We also received our photos (over 1200 of them) in such a timely manner! I was expecting to wait 3 months or more but that definitely wasn't the case! I would highly recommend her to anyone looking for a wedding photographer or photographer in general. Her prices are great for the services she offers. I would definitely travel to have her do our family photos in the future even though we live in Virginia. Thank you so much!
Rebeacca+Finley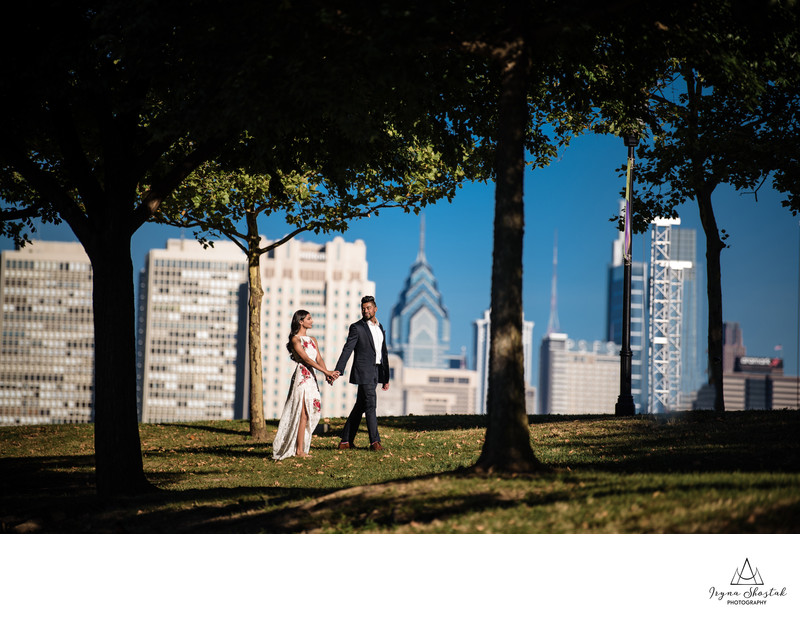 engagement photoshoot at Camden Waterfront, New Jersey
By far the best photographer I have ever worked with! I have hired Ira twice so far for photoshoots, and each photo has turned out absolutely stunning. Ira is very talented, creative, and most importantly, passionate. With every shot I could see the excitement on her face as she ran up to me just to show me how the picture turned out. Ira is very professional, and does her job with due diligence. I would highly recommend her for your wedding day or engagement pictures!! I cannot wait to work with her again!!!
Brittany+Darnell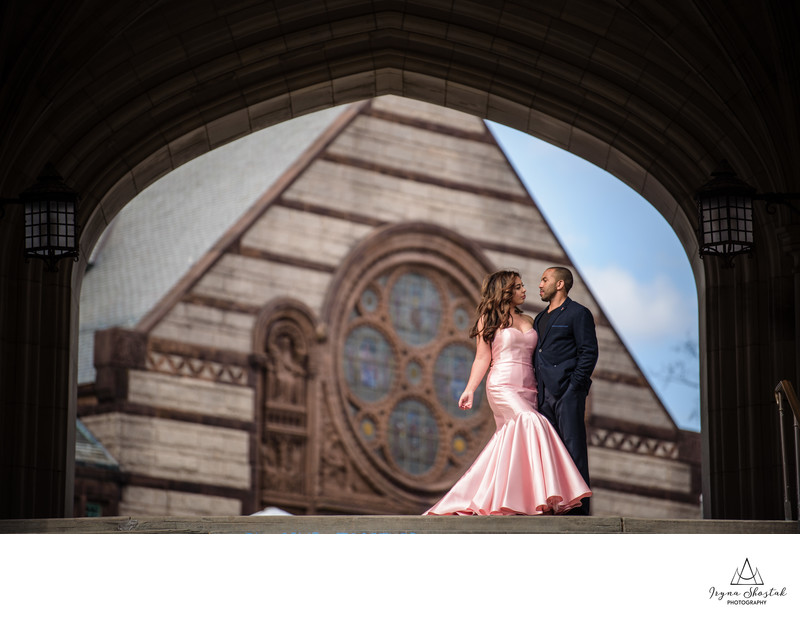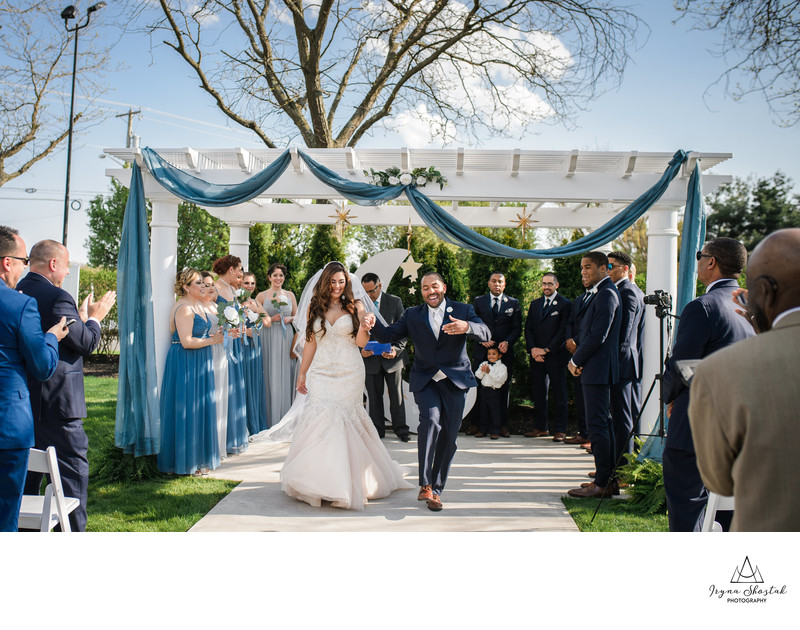 wedding at Paris Caterers, Berlin, New Jersey
Ira was amazing to work with! She helped to capture amazing moments for our wedding day we would have otherwise missed. We love our engagement and wedding photos and we couldn't be any happier with the outcome! we will definitely be using her in the future and have recommended her to plenty of friends seeking to get married, already!
Victoria+Anthony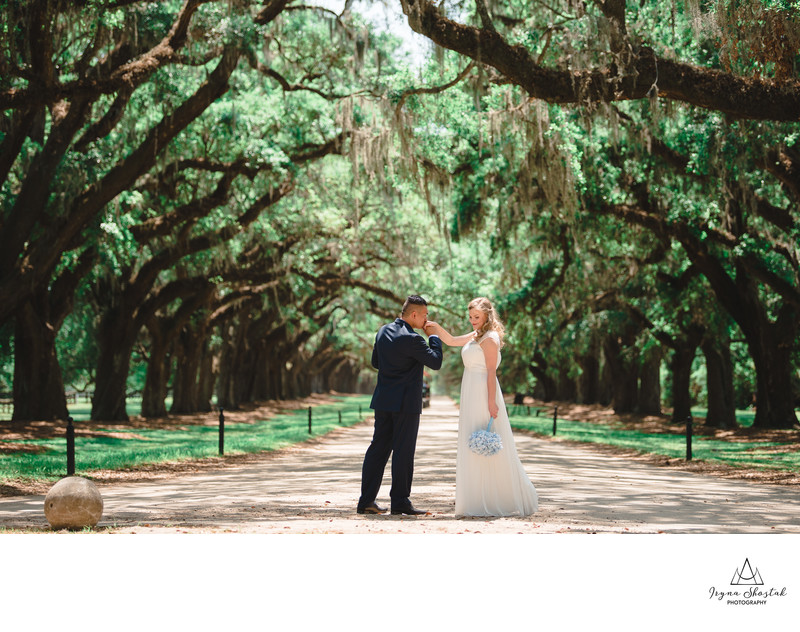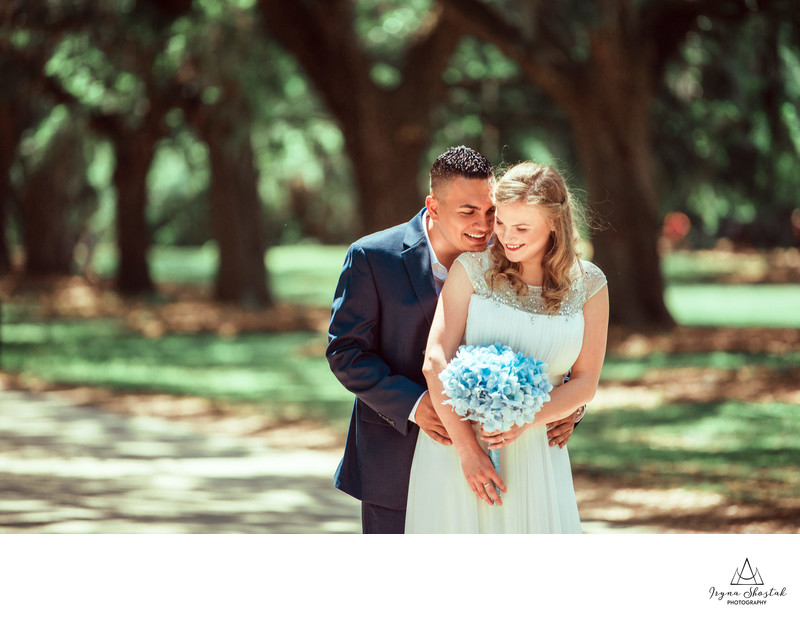 destination wedding at Boone Hall Plantation, Mount Pleasant, South Carolina
We have been looking for a wedding photographer quite a long time. A final decision was made by me and we are very happy that our choice was Iryna Shostak. We had an engagement photoshoot, a boudoir photo session as a present for my husband and a bridal session before the wedding and, of course, when we decided to elope in South Carolina, she took our wedding pictures. She is very professional, so considerate and kind throughout the whole process. Time passes very quickly with her. The final result astonished us and we were thrilled with our gorgeous album. After the wedding we hired her to do maternity and newborn pictures and we got a wonderful prints for our family photo gallery. On top of all of those incredible traits, she becomes an amazing friend. My husband hated being photographed before, but she got him to love this process so much that he wants to hire her for every possible future moment that needs photographing. Thank you Ira!
Kathy+Adam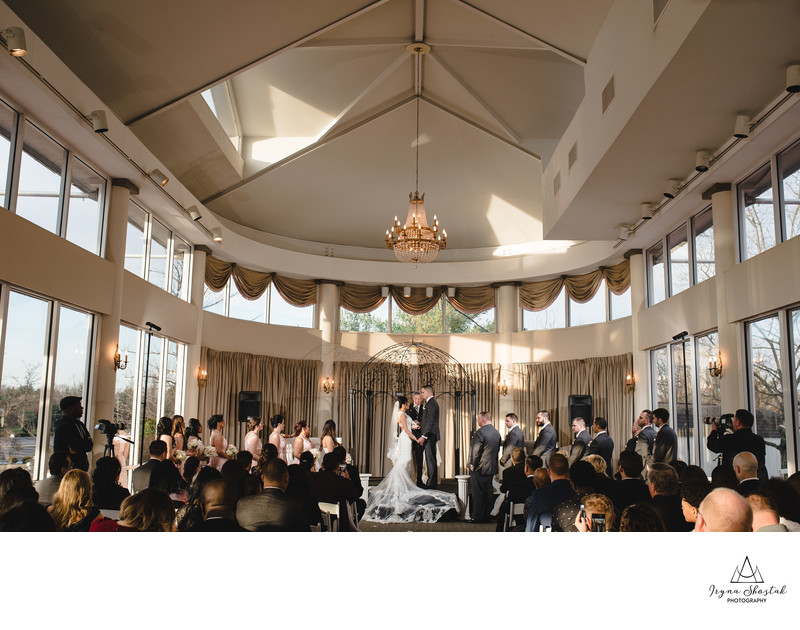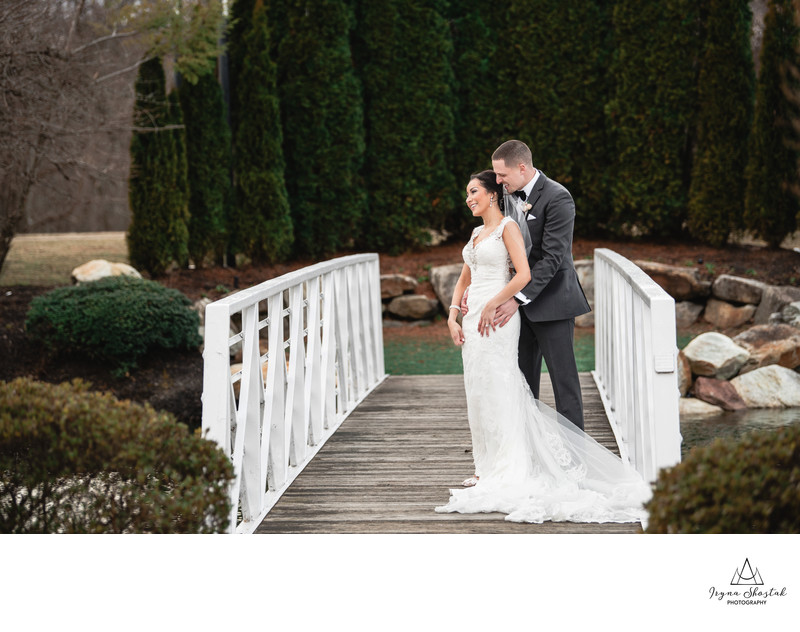 wedding at The Mansion on Main Street, Voorhees, New Jersey
I hired Iryna for my wedding on 3/17/18 and all I can say is that she is extremely talented and precise. She made sure I got all the shots I wanted and more. My husband and I are beyond pleased with our photos. They came out truly amazing. Her turn around time was extremely quick. We received all photos within 2 days! Thank you again Iryna. I will continue to refer you to my friends.
Leah+Michael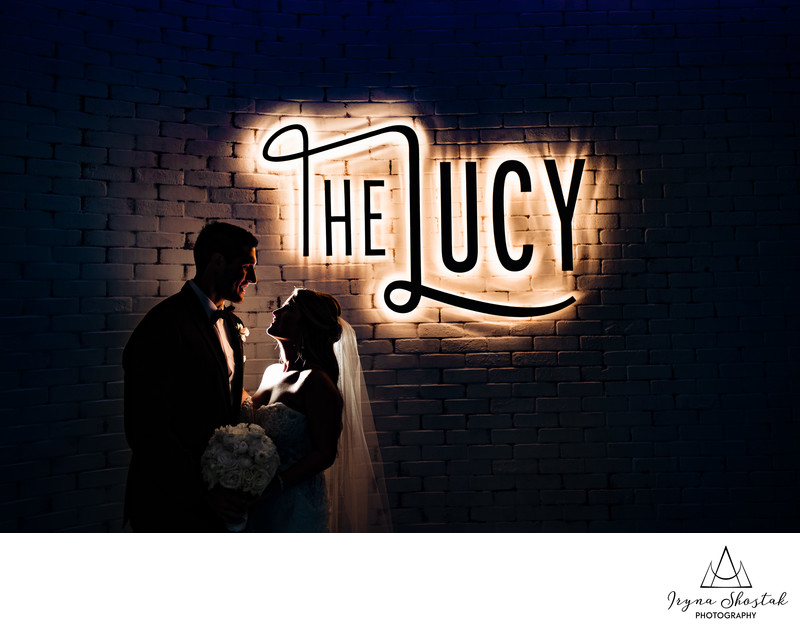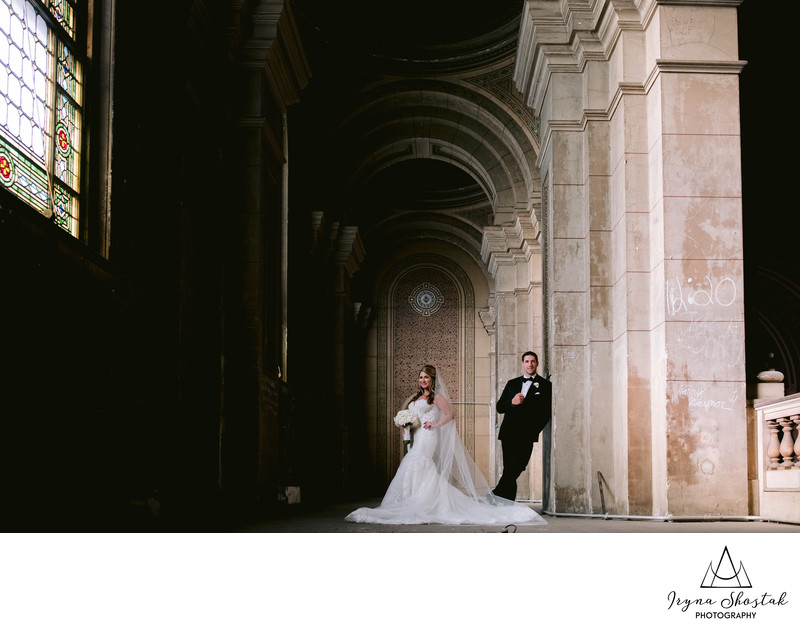 wedding at The Lucy, Philadelphia, Pennsylvania
I would absolutely recommend booking Iryna Shostak Photography! Ira is such a warm and wonderful person who makes you feel comfortable taking pictures. We used Ira for our fall engagement photos and she captured the beauty in our relationship, along with the beauty of nature. She has an eye for using natural elements to bring out such amazing features in the pictures. Fast forward a year later, she captured beautiful moments at our wedding. The pictures come back so quick too! You will not be disappointed!! Thank you so much!
Tiffany+Kevin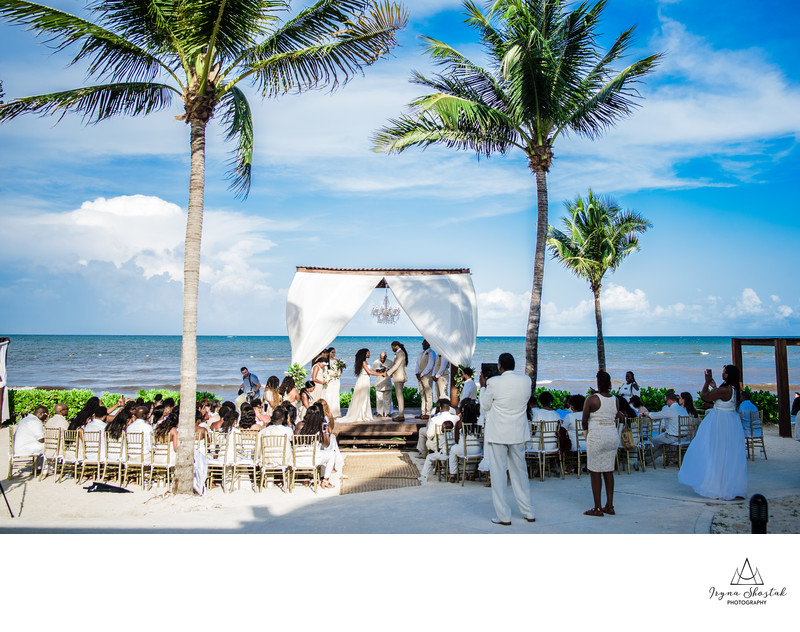 destination wedding at Blue Bay Grand Esmeralda, Cancun, Mexico
Iryna gets the best shots!! We have worked together before, but this time, she shot my wedding and my husband, my family and I couldn't be more satisfied!! The quality of my images are impeccable and her turnaround time is extremely fast. Thank you Iryna!!!
Jamie+Melissa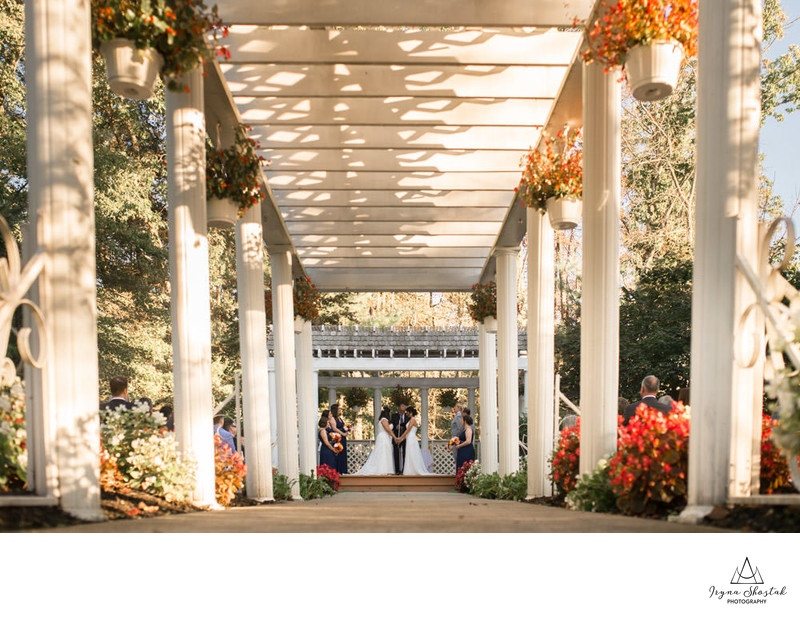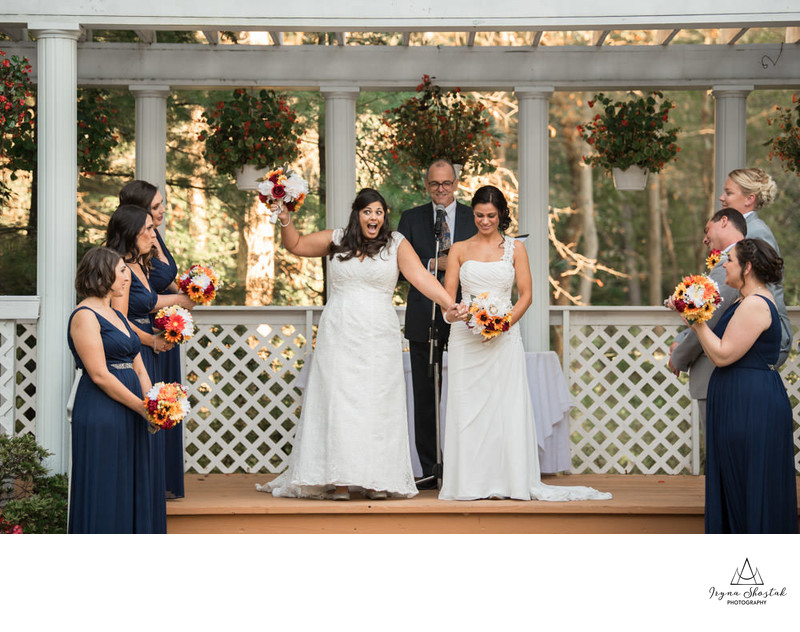 wedding at Catering by Masso's, Glassboro, New Jersey
Jamie: Iryna was an amazing wedding photographer and we are so grateful we found her to capture our wedding day. From start (our first email inquiry) to after our wedding she stayed in constant contact with us about our photos. She was professional, dedicated and so passionate about capturing photos that portrayed the love my wife and I shared. She was able to incorporate a perfect balance between modern artistic and a classic traditional style. I would highly recommend her as your wedding photographer- her prices were affordable and she is worth far more than she charges. If you pick her, you will be pleased.
Melissa: It was such a pleasure to work with such an amazing photographer as iryna Shostak. Our photos were beautiful and it felt like the whole time she was nothing but happy for us.
Lauren+Lance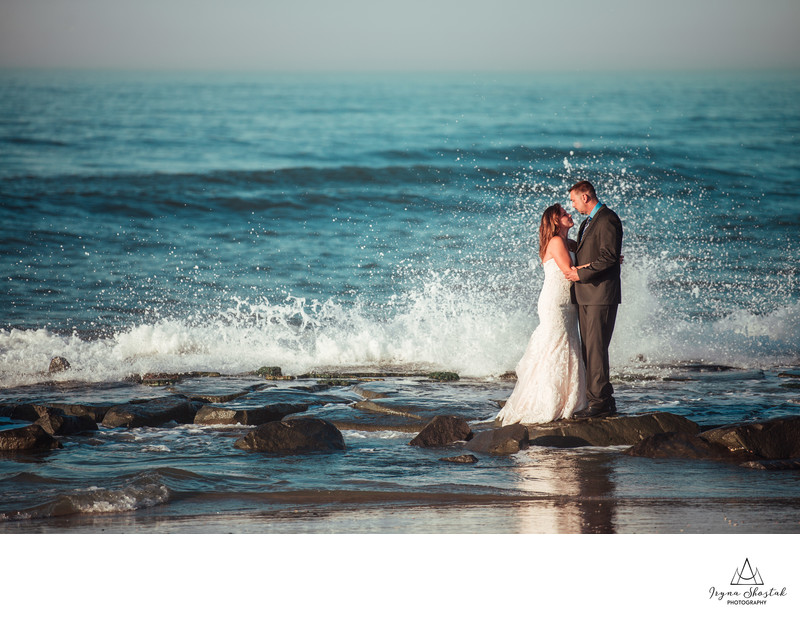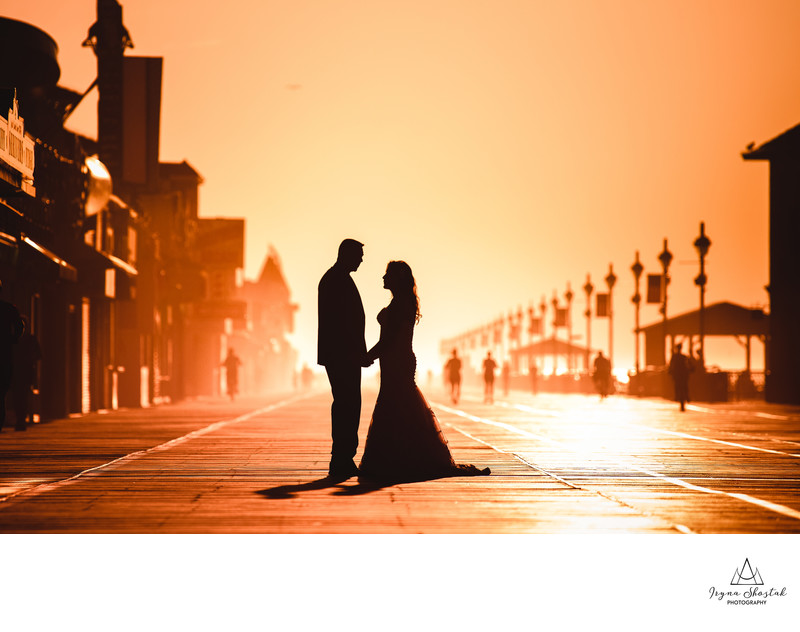 wedding at One Atlantic, Atlantic City, New Jersey
Iryna made our wedding extra special and went above and beyond to accommodate our schedules and times. I am so glad we picked her and we absolutely love the photos, especially our album. Every photo taken was beautiful and captured every moment of our special day. Our photographs were everything that I hoped they would be. She even gave us a sneak peak next day after our sessions to see what she captured. Loved it! I can't wait to do family photos next.!!! Thank you so much Ira!!!
Olivia+Christopher
wedding at Hyatt Regency Jersey City, Jersey City, New Jersey
Olivia: Iryna is the best and made my wedding memorable!! All the pictures are amazing and she was very accommodating, made everyone relaxed and got us to add some more spontaneity.
Christopher: We are very happy that we found Iryna. The photos so far are amazing!
Her choice of lighting, angles, depth of field and other composition are perfect. Iryna Shostak was a pleasure to work with and her talent and dedication are obvious in the final product. Plus, she got photos online in record time - just one week!!!(I know some photographers who takes weeks to do that). Thanks for being easy to work with, for taking charge when it mattered, and especially for capturing the entire event so beautifully.
Helena+Andrew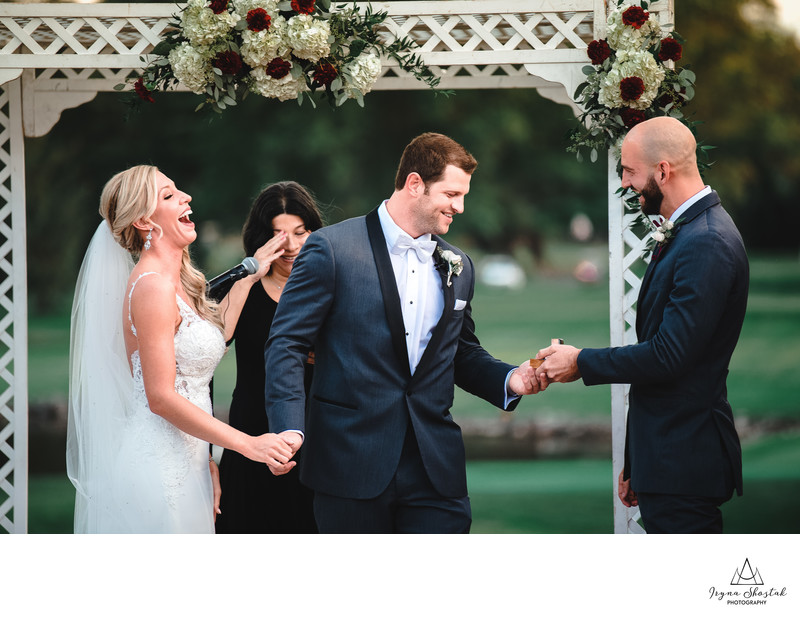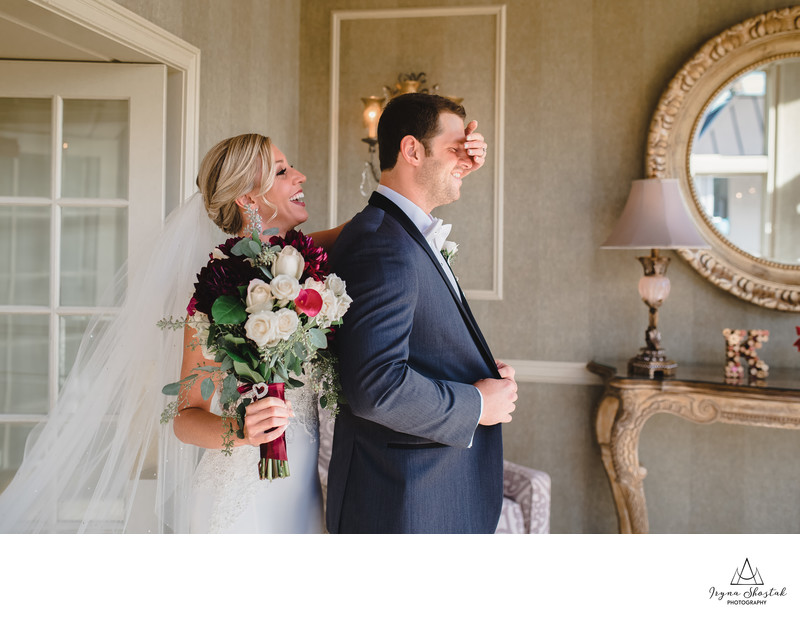 wedding at Northampton Valley Country Club, Richboro, New Jersey
I hired Iryna Shostak Photography for my wedding at The Northampton Valley Country Club . I'm so happy for picking her to do capture the precious moments at our wedding. She created magical images I can't wait to book her again for when I get pregnant. Ira is awesome to work with!! She's so amazing and her work is beautiful. I highly suggest this photographer!
Michael+Ann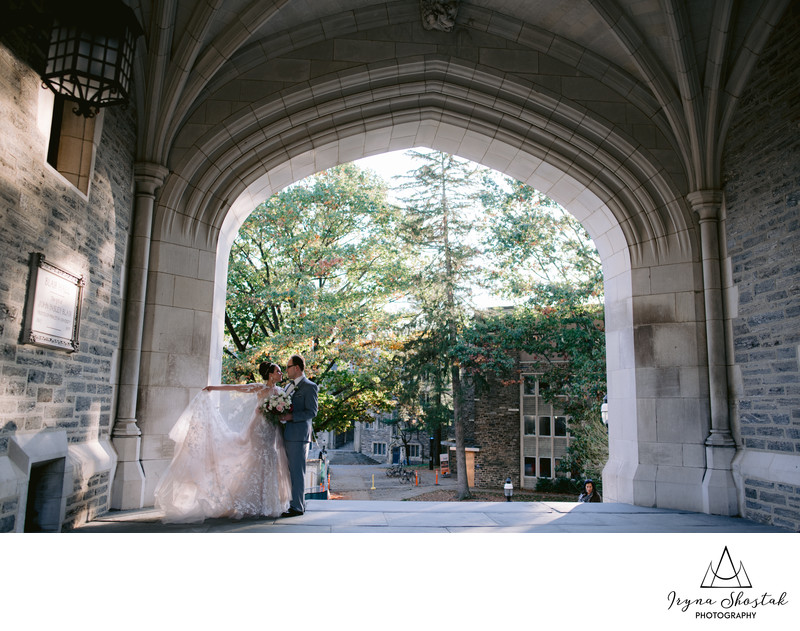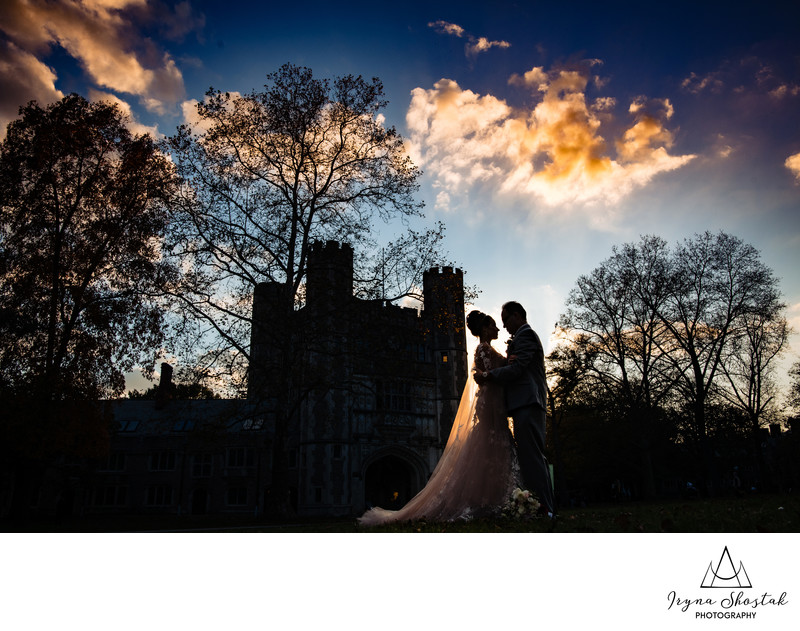 wedding at Princeton University, New Jersey
I am very happy that we could trust our special photo session to such a wonderful photographer as Iryna Shostak. To tell you the truth, I was very worried about the forthcoming photo session; I was worried about how I would feel, whether I will feel comfortable. She really is a professional with many ideas which were easily put into reality during our photo session. We felt very good and relaxed during the session. Our photos turned our emotional and expressive, they told of the happy moments of our lives. We recommend Iryna Shostak as a photographer to everyone.
Copyright © 2021 - Atco, New Jersey - (856) 856-9951 - iryna@irynashostak.com