Iryna Shostak Photography
Wedding photographer at Cescaphe Ballroom
Jewish Wedding Ceremony at Cescaphe Ballroom In Philadelphia| Philadelphia Wedding Photographer Iryna Shostak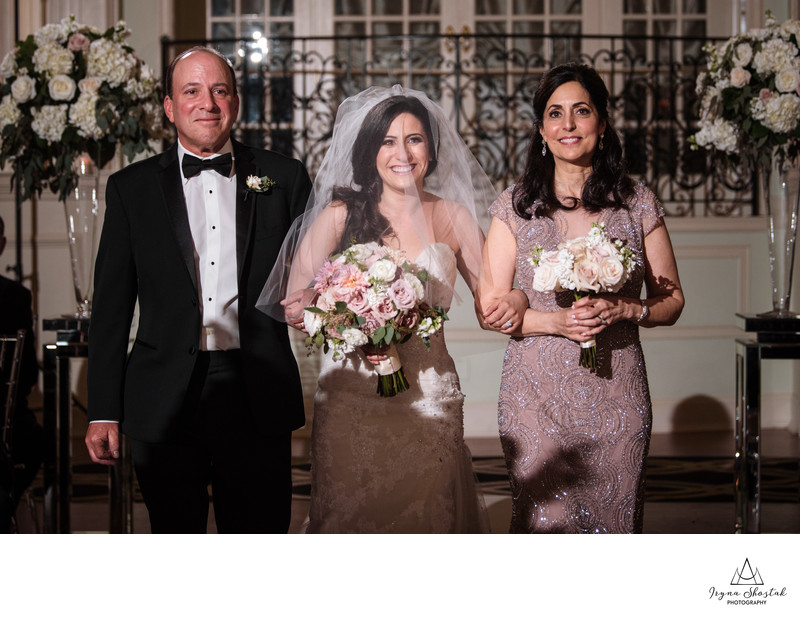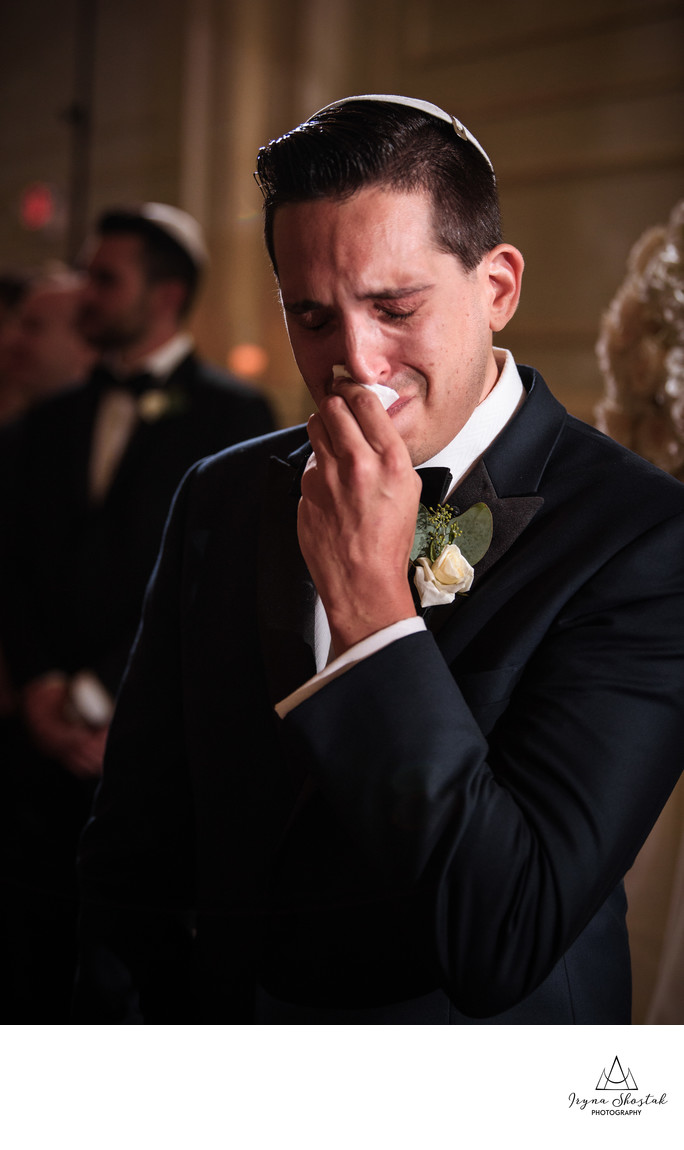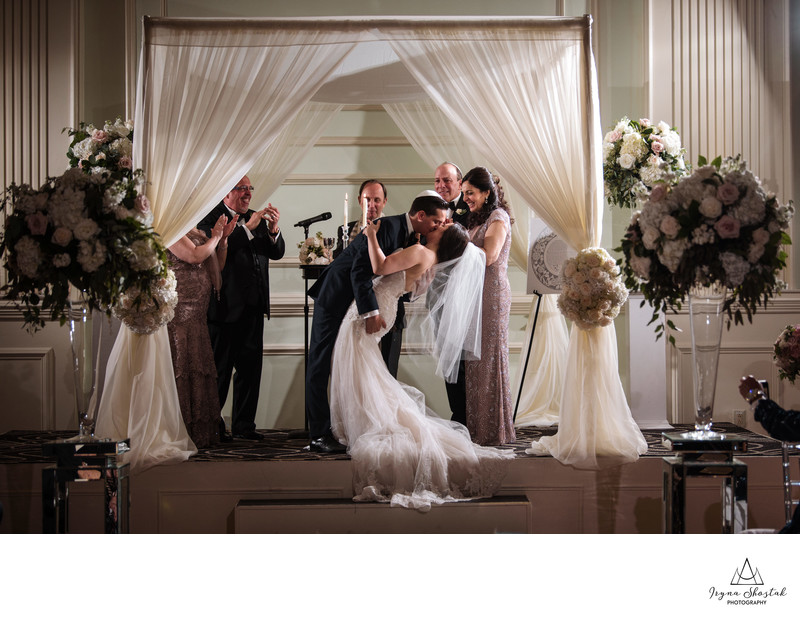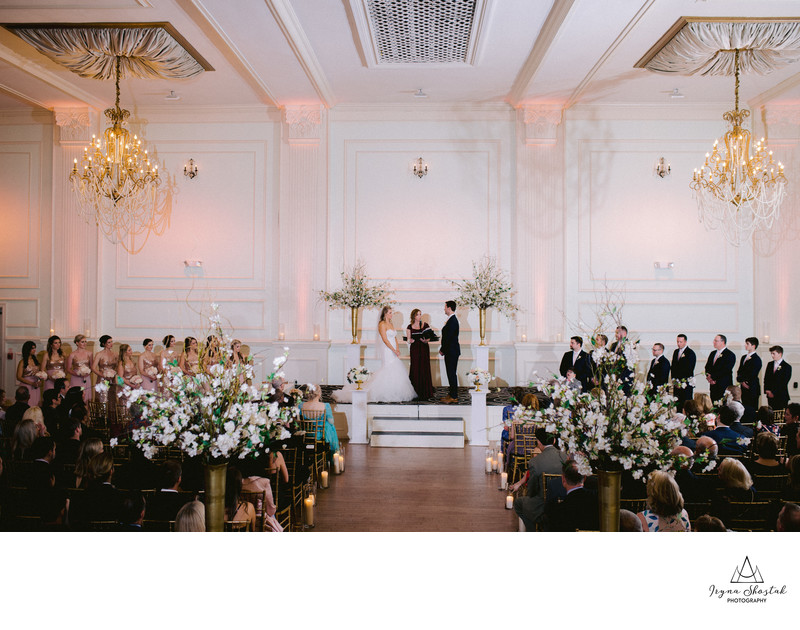 Cescaphe Ballroom is located in the Northern Liberties section in Philadelphia. It used to be a movie palace and now it is one of the top wedding venues in Philadelphia with capacity of 150-300 guests.
The elegant classic wedding ceremonies and receptions are held in The Grand Ballroom which is famous for its cathedral ceilings, chandeliers and a floor-to-ceiling bar where every couple has to do their signature portrait.
The wedding ceremonies are set on the candlelit stage. The amount of light creates charming and romantic atmosphere but I have to use the external off camera flashes because for photography there is not enough light. The bride and groom stand on the stage facing each other and can be seen by every dear guest in the room. The bridal party positions in front of the stage.
There are four balconies overtopping the Grand Ballroom. During the ceremonies and receptions I always use a high angle view from the Juliet balconies.
After the ceremony the newlyweds can have their formal portraits done on the stage or near the window at the Lounge Area. Meanwhile guests can enjoy the ninety minute cocktail at Garden Courtyard, Lounge and Main Cocktail Room.
The Cescaphe cocktail hour is famous for its customizable ice sculptures, a super fresh raw bar, a full-service bar and classical piano music. The guests really appreciate top notch food which can satisfy the pickiest of the gourmands. The staff makes you feel like you are the king and they will go above and beyond to accommodate all the guest and offer impeccable service. During the cocktail hour I take photos of the reception room, tables, floral arrangements and a wedding cake.
The couple is invited to see the Grand Ballroom when it is ready for the reception just before the guest can come in. It is a perfect time for a famous Cescaphe portrait of the bride and groom at the bar and on the dance floor. The bridal party and the newlyweds enter the reception area from the Main Cocktail room. The small fireworks on the steps makes the entrance of the bride and the groom enchanting.
At the end of the reception the special dessert is served for a couple at the balcony and there are lots of different desserts are served at the Main Cocktail Room. The bride and groom will especially appreciate flambeed desserts catching fire and everybody's eye.
The neighborhood is not really great for wedding pictures, the only location which can be used for portraits is at the Piazza at 1010 N Hancock St, Philadelphia or if you like graffiti there is one at Poplar Street and N 2nd Street.
There is valet parking at the front door so you don't need to worry where to park your car at those narrow Philly streets.
If you are looking for an experienced wedding photographer in Philadelphia, let's have a chat!
Location: Address: 923 N 2nd St, Philadelphia, PA 19123.
Copyright © 2021 - Atco, New Jersey - (856) 856-9951 - iryna@irynashostak.com