Iryna Shostak Photography
Manhattan Engagement Photography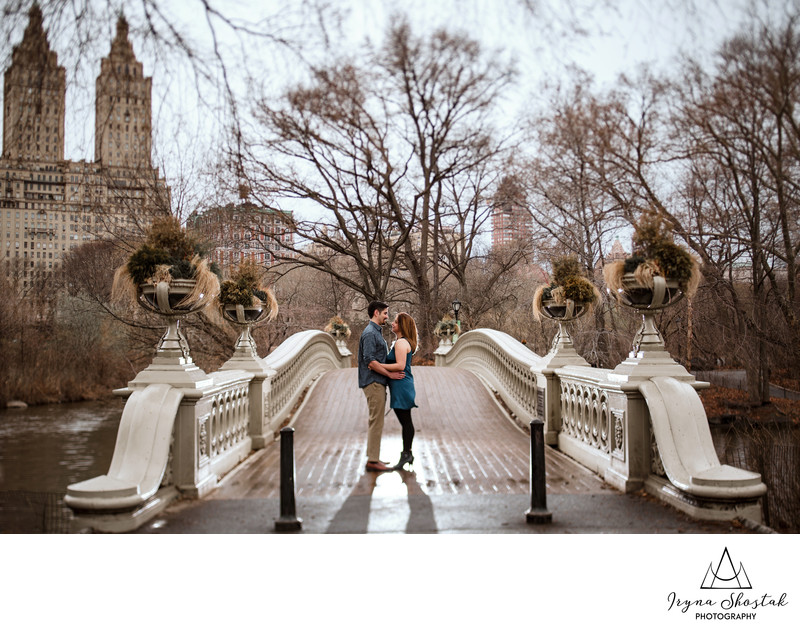 Central Park Engagement Photography
The epic engagement portrait session in Manhattan was created by wedding photographer Iryna Shostak. There are plenty of NYC engagement locations in this never-sleeping city but this couple found one which made their engagement session very unique. The story behind this photo is that the man proposed to his girlfriend on the roof of their home in the middle of Manhattan. He prepared a romantic dinner and popped the question. She said yes and they celebrated this moment with a delicious meal cooked by the man, champagne and beautiful view that surrounded them. When the time was to order the save the date cards for their wedding, the couple was looking for a skilled and creative wedding photographer who can understand them well and create non-traditional engagement and wedding portraits for them to cherish. They found an award-winning New Jersey Photographer Iryna Shostak who specializes on creative couple's portraits.
If you see yourself in this kind of portraits and you are interested in my services as an engagement and wedding photographer in New York, let me know!
Location: 637 10th Ave, New York, NY 10036.
Copyright © 2021 - Atco, New Jersey - (856) 856-9951 - iryna@irynashostak.com