Iryna Shostak Photography
The wedding ceremony at The Art Factory Studios
The Art FactoryStudios Weddings | Original New Jersey Wedding Spaces| Iryna Shostak Photography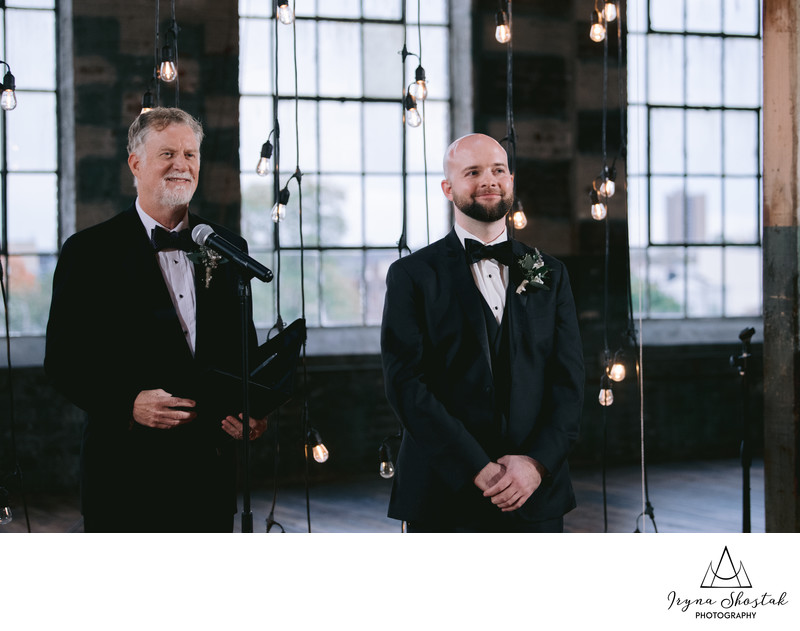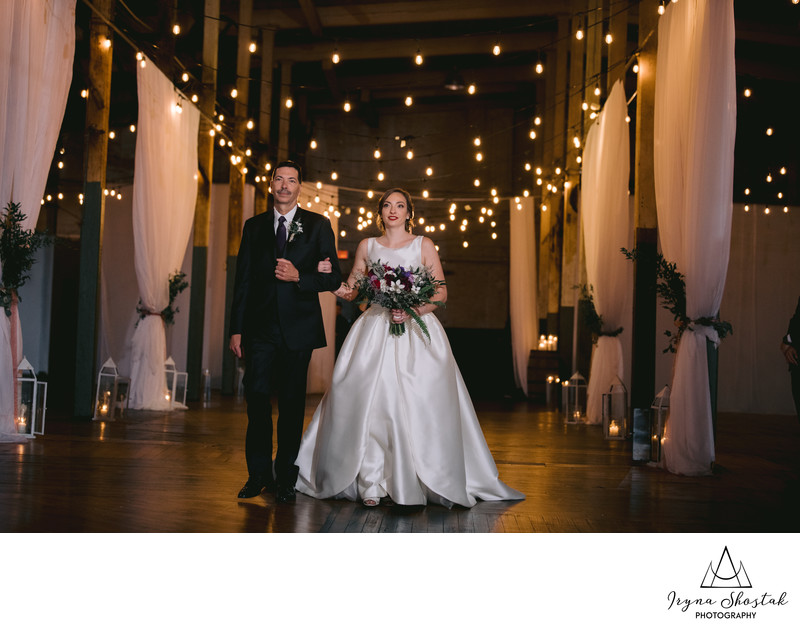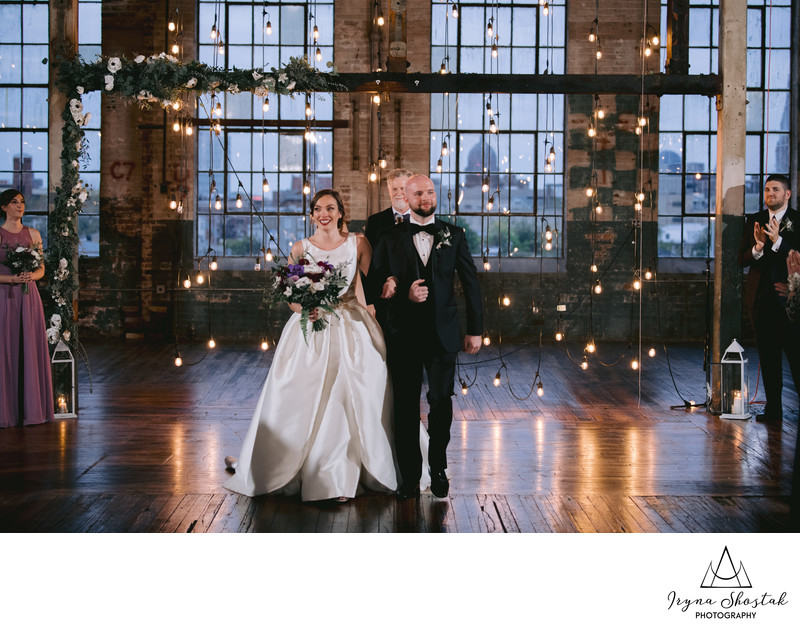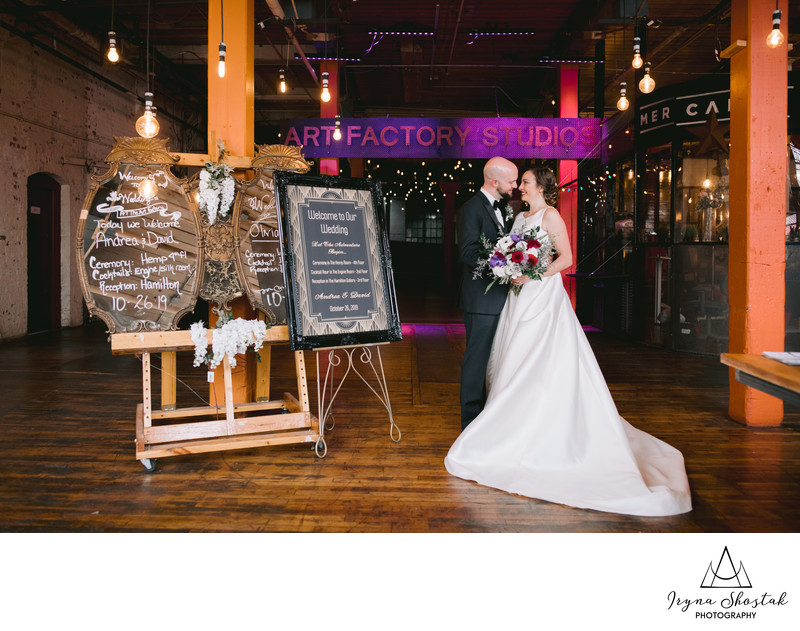 Conceptually, an artist creates in a studio space, one that lends itself to imagination, beauty, and inspiration. It's this very concept that fueled the restoration of this 19th-century building. A National Historic Landmark built in 1840; it is one of the oldest remaining factories in the United States that is open to the public. Now a place to manufacture the wedding of your dreams in Paterson, New Jersey, The Art Factory Studios turns a wedding into an experience you and your guests aren't likely to forget.
An eclectic collection of vibrant spaces that accommodate gatherings from intimate to grand in style, it's the textures that make it an iconic place to create outstanding wedding portraiture. The original brickwork, banks of windows, and exposed rafters all lend themselves to being a malleable canvas as a backdrop to capturing all the little details of the day or candid and formal wedding portraits. Add to that the gorgeous scenic views of the bridge and waterfall, the creative possibilities for portraits, or having your ceremony, are as endless as they are captivating.
The Art Factory is a marriage of light, original brickwork, art, and historical architecture, which makes it an inspired venue to host your wedding. The mid-19th-century factory windows throughout the venue fill each studio with abundant natural light, which means that every space allows for the moments of the day to be easily recorded as they unfold.
If you want to hire a wedding photographer for your wedding at The Art Factory Studios, contact Iryna Shostak Photography!
Location: 70 Spruce St, Paterson, NJ 07501.
Copyright © 2021 - Atco, New Jersey - (856) 856-9951 - iryna@irynashostak.com