Iryna Shostak Photography
Philadelphia Wedding Ceremony Photographer
Wedding Photographer in Philadelphia Iryna Shostak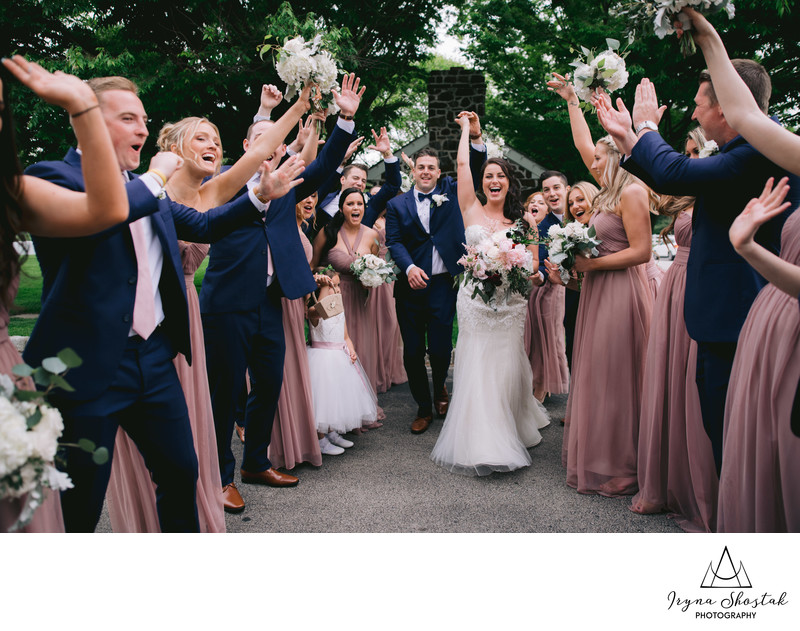 The wedding day is full of many important occasions that are worth capturing. The most exciting moment is when the newlyweds are leaving the church after the wedding ceremony and they are surrounded by their families and bridal party. The wedding photograph shows all range of happy emotion on the people's faces. The couple feels like they are celebrities and adore the shower of applauses from their closest and dearest people. The guests are cheering the bride and groom.
There are lots of options to make this minute even more memorable. The bridal party can blow bubbles, wave ribbon wand with little bells on them, throw rice, lavender, baby's breath, & floral petals, use colorful balloons, fill the air with confetti. Everything will work as long as you have fun!
If you are looking for a creative wedding photographer in Philadelphia, contact Iryna Shostak and you will get the most beautiful wedding portraiture ever!
Location: 525 South Cobbs Creek Pkwy, Philadelphia, PA 19143.
Copyright © 2021 - Atco, New Jersey - (856) 856-9951 - iryna@irynashostak.com