Wedding cake photograph at Hyatt Regency in Princeton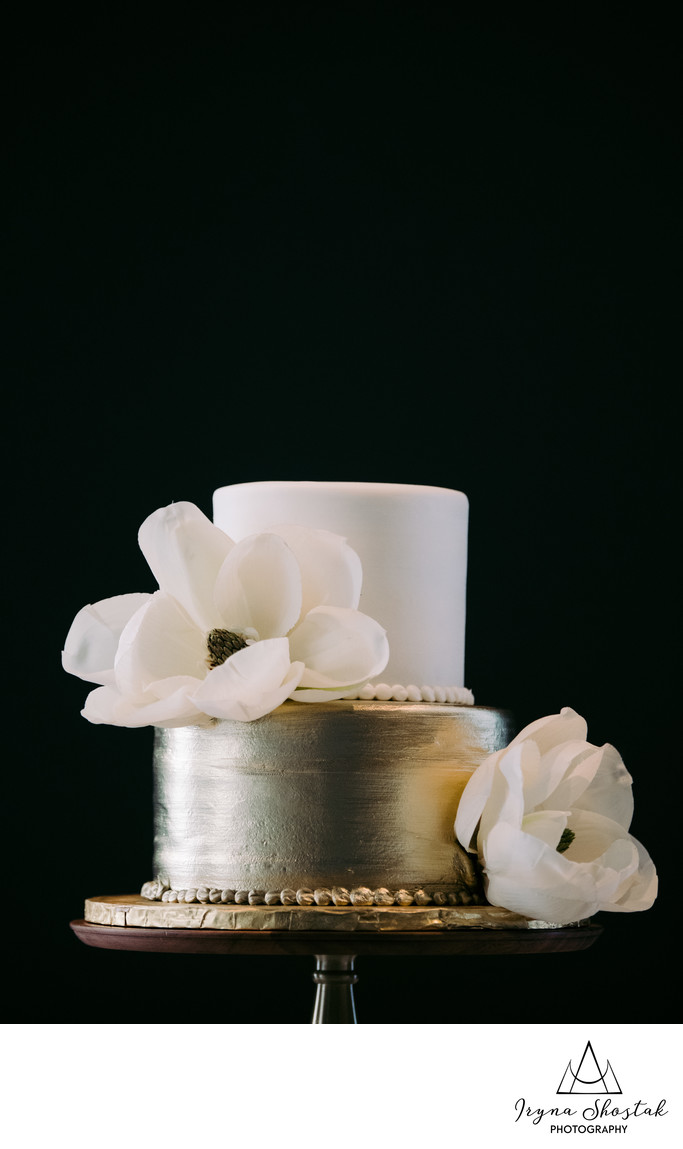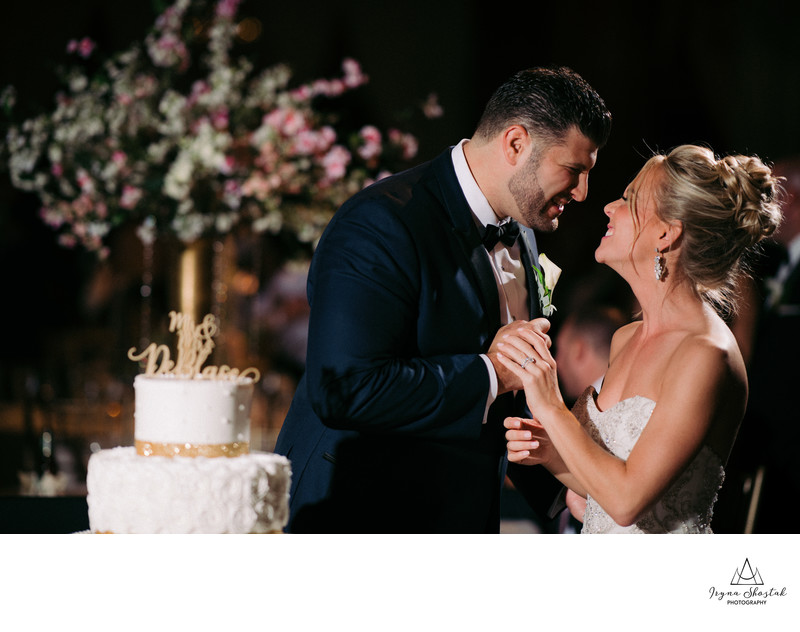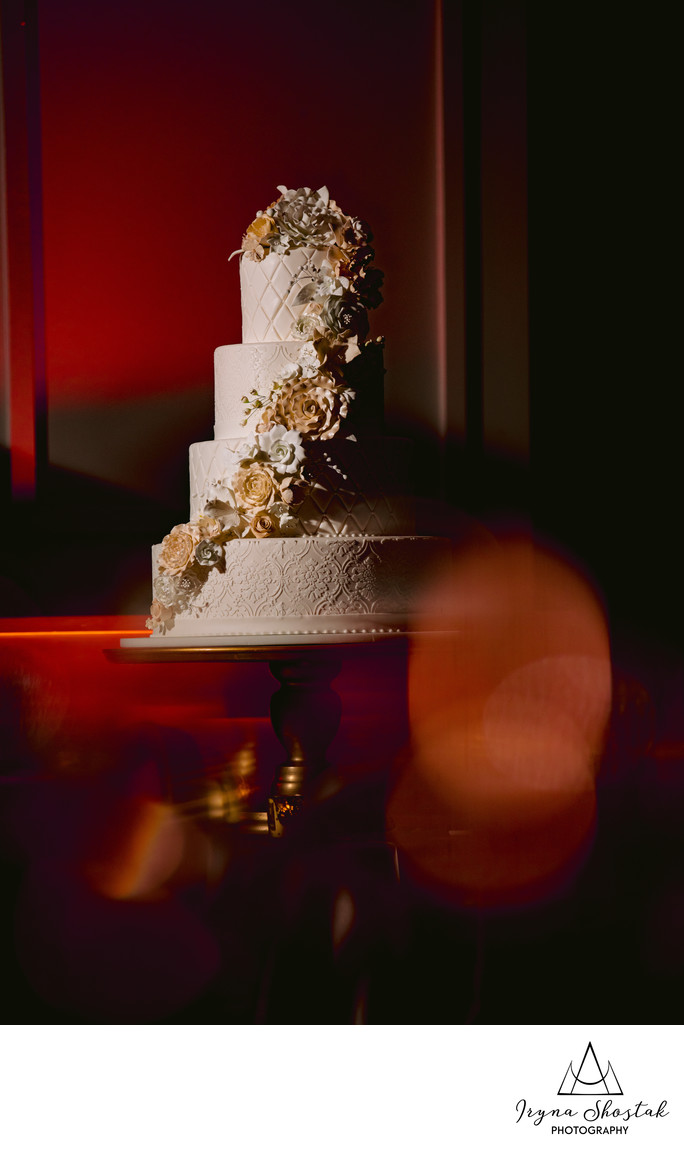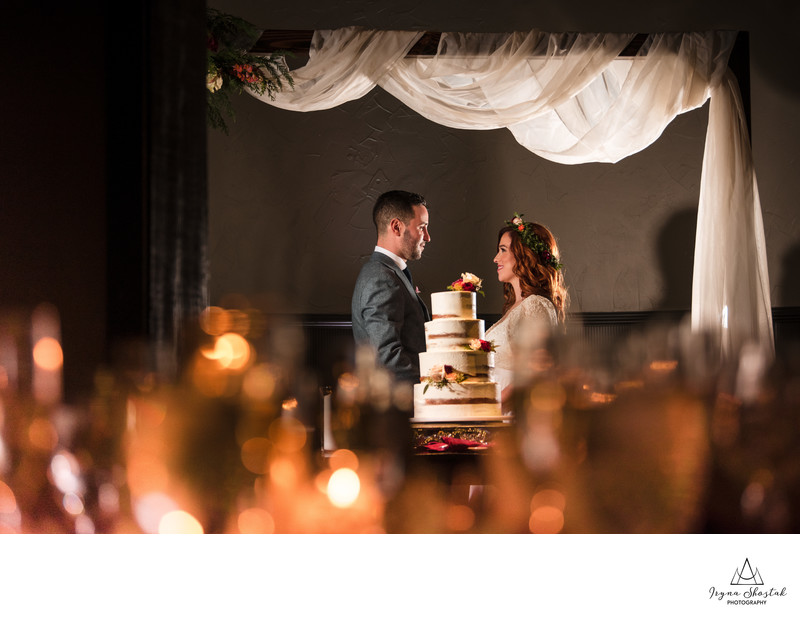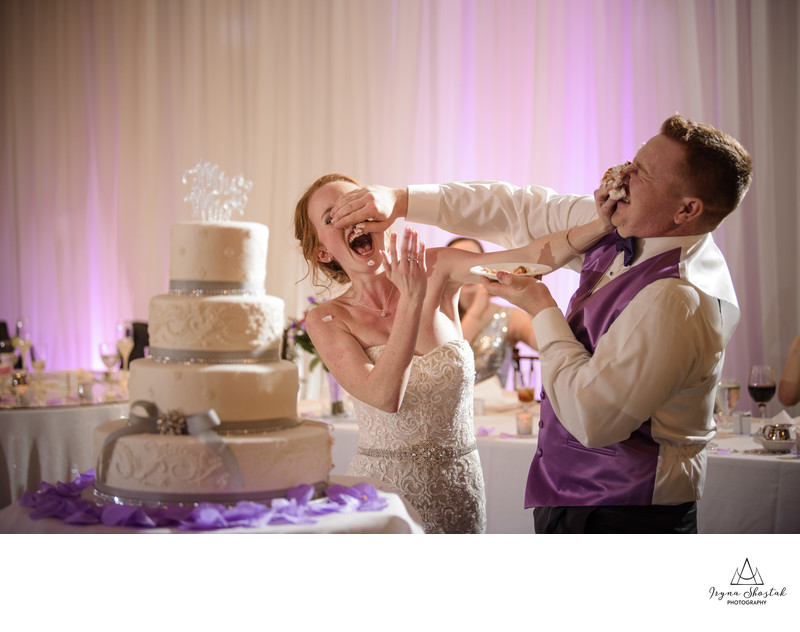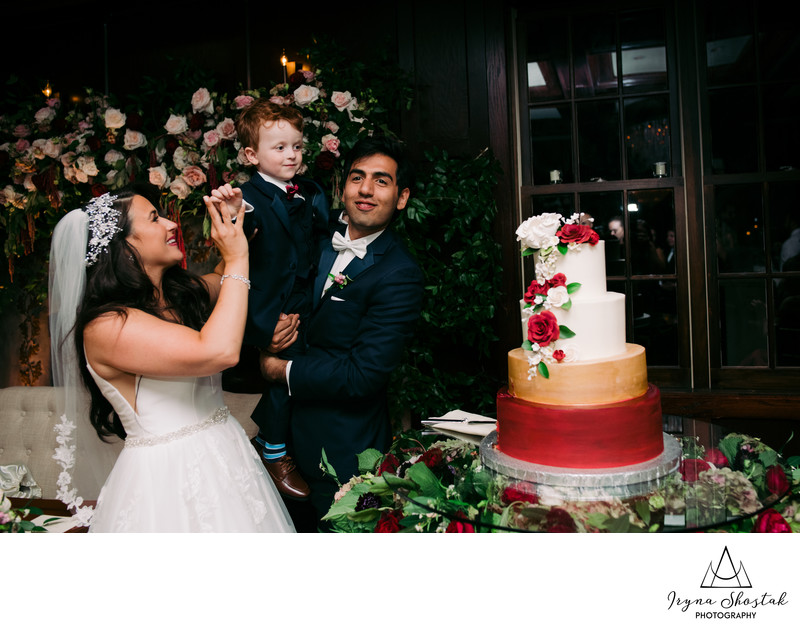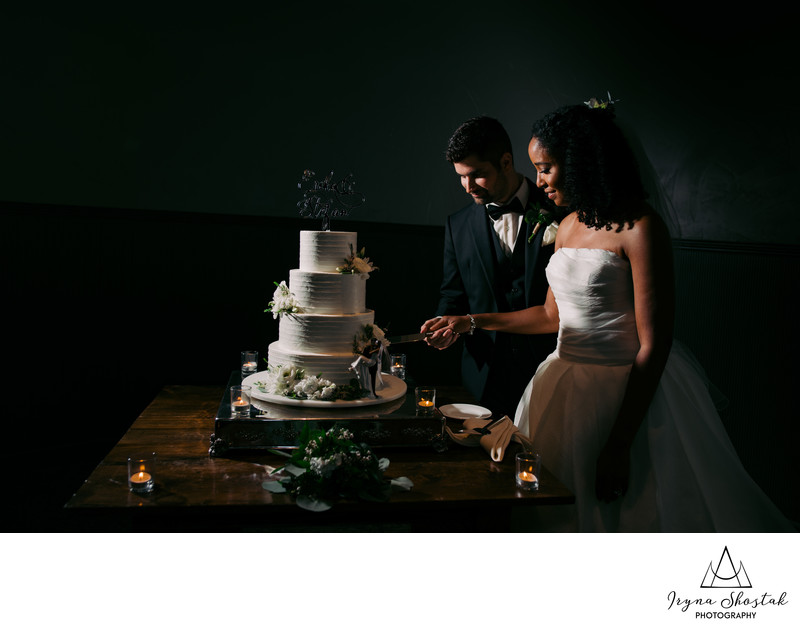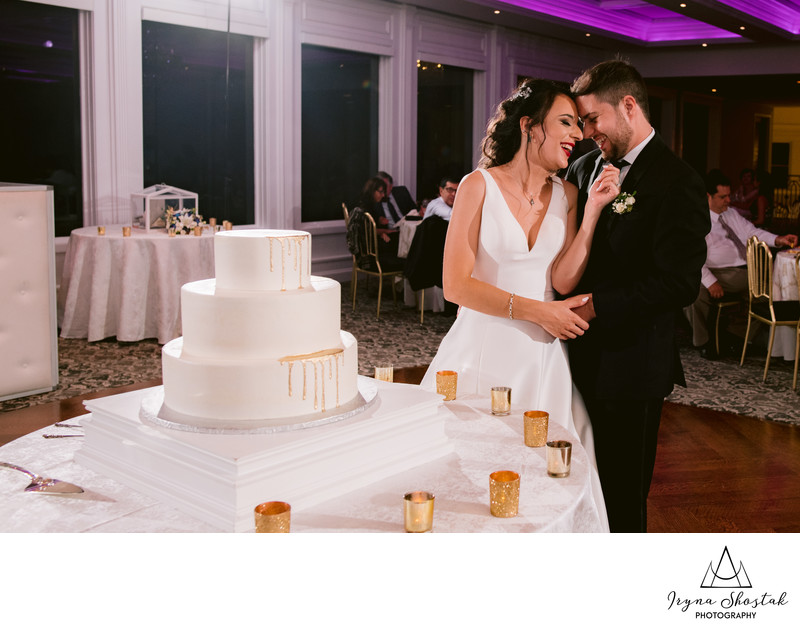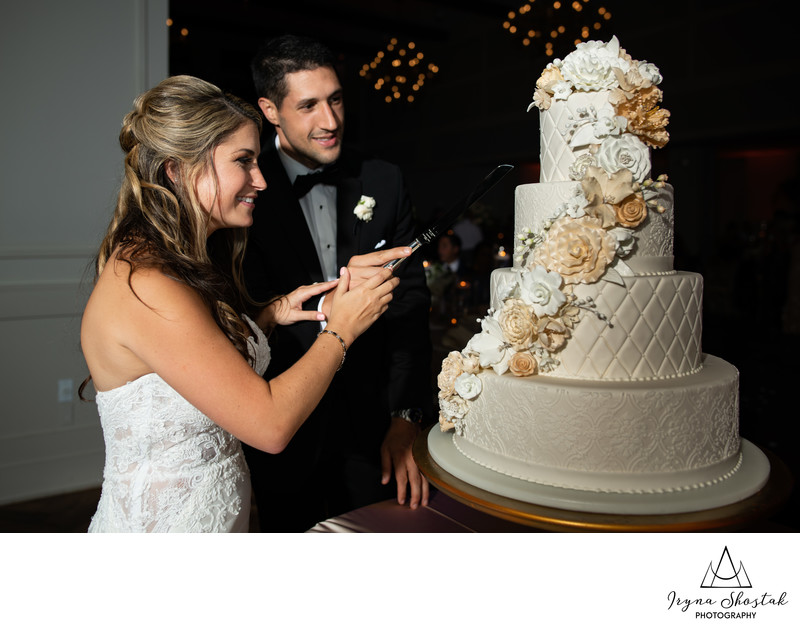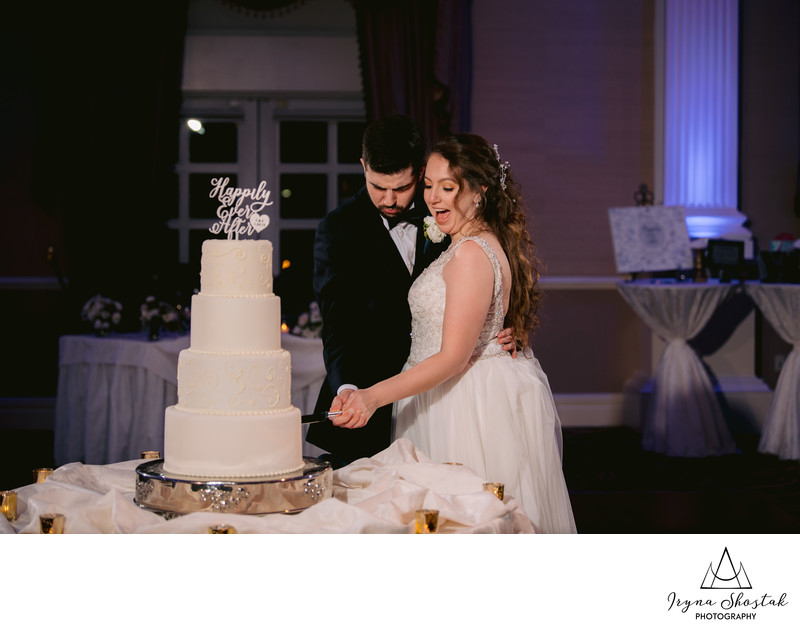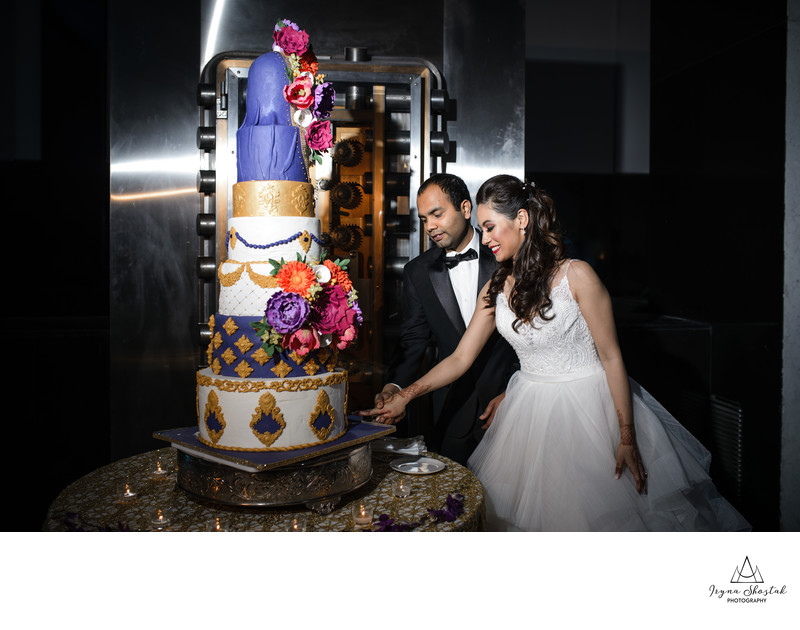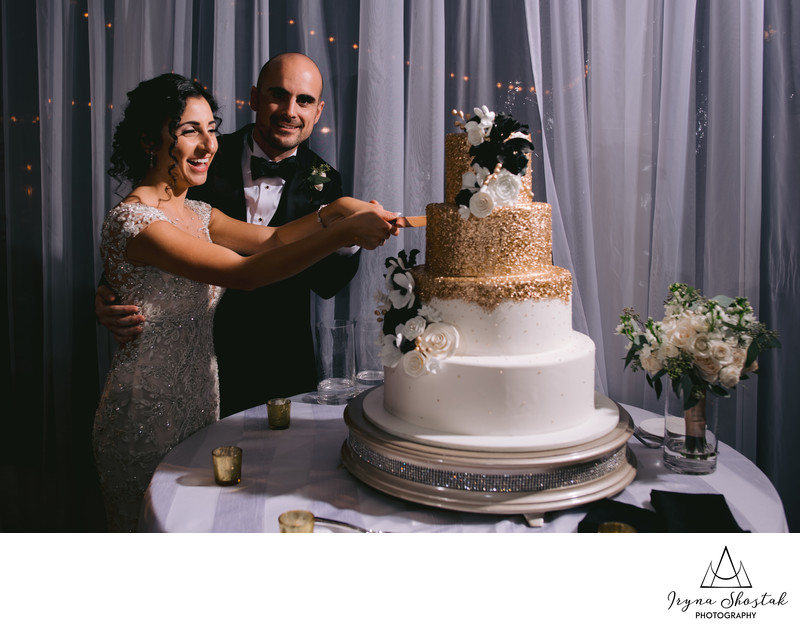 The wedding cake cutting by New Jersey Wedding Photographer Iryna Shostak
The tradition of cutting the cake is very romantic and fun. Wedding cakes have their roots in Ancient Rome, when marriage ceremonies ended with a scone-like wheat or barley cake broken over the bride's head for luck and fertility. Nowadays it symbolizes a commitment to provide for one another and a show of love and affection.
The photographs of the gorgeous wedding cakes are taken at multiple wedding receptions in New Jersey and Pennsylvania. Every guest at the wedding has been eyeing these culinary masterpieces the whole evening and can't wait the moment when the newly weds will cut this tower of creamy beauty. To show the shape of the cake I used the flash placed high above the cake. The light wrapped around the cake and drew the texture of it.
Top wedding photographer in New Jersey and Philadelphia Iryna Shostak takes timeless and well-lit images of your wedding day. Contact Iryna Shostak now!
Location: 102 Carnegie Center, Princeton, NJ 08540.
Copyright © 2021 - Atco, New Jersey - (856) 856-9951 - iryna@irynashostak.com