Cape May Wedding Photographer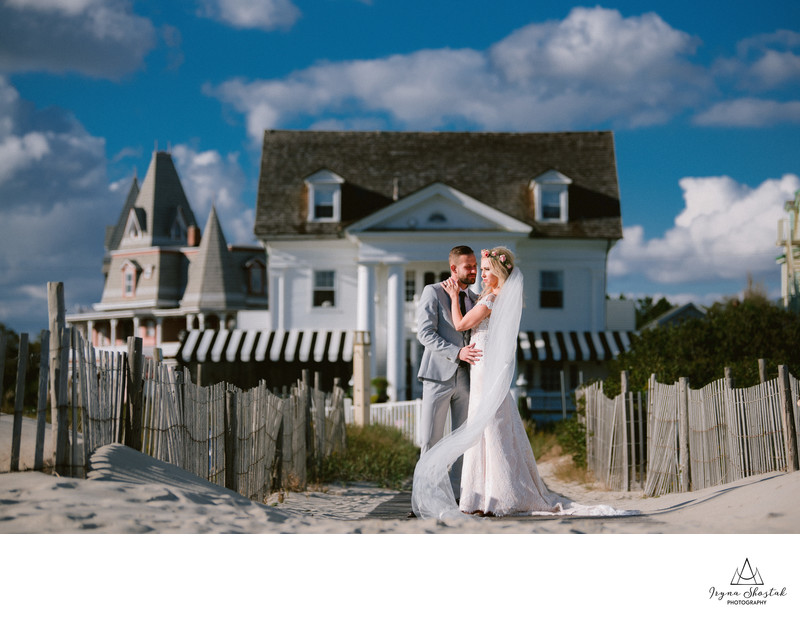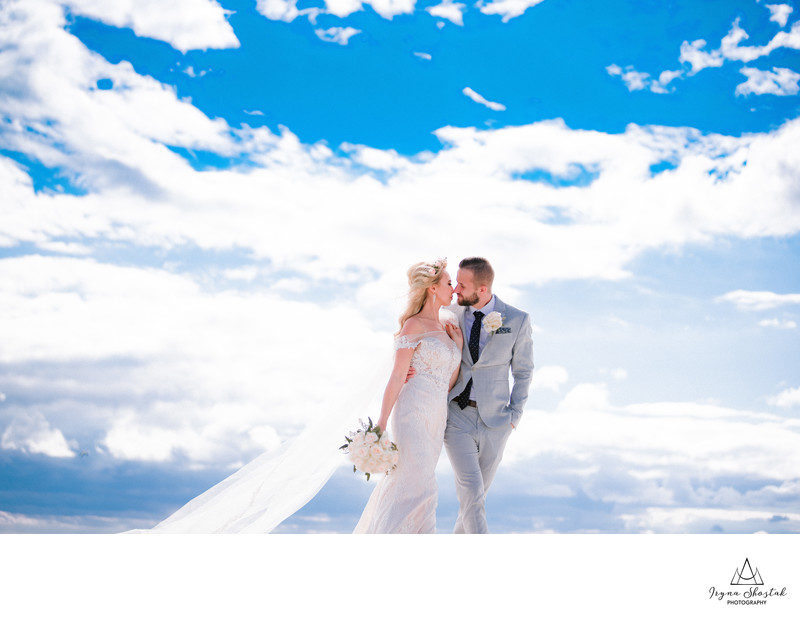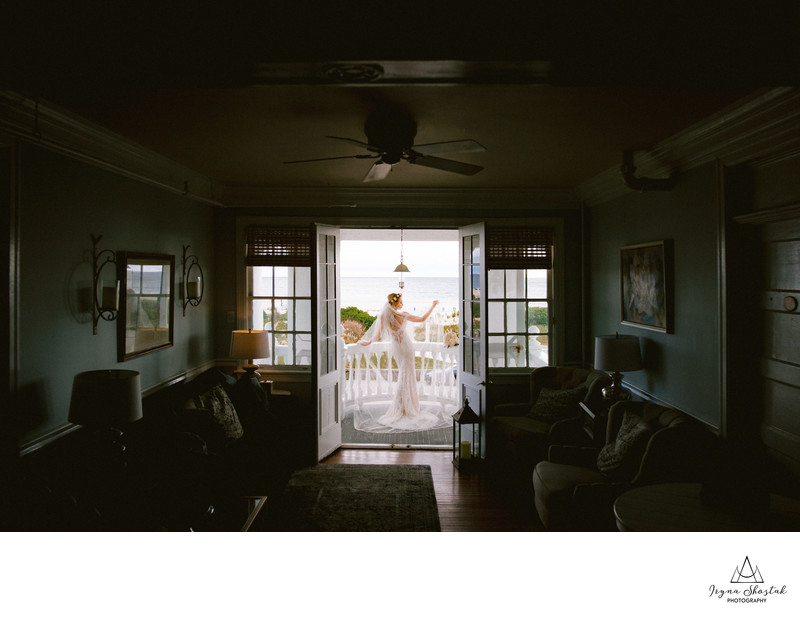 Peter Shields Inn & Restaurant Wedding Photography| Cape May Beach Wedding Imagery| South Jersey Wedding Photographer Iryna Shostak
When you visualize the perfect place for a beach wedding ceremony, the first thing that comes to mind is Cape May. Long stretches of sand and the tranquil movement of waves come together to create an atmosphere of romance. That is why Cape May is among the top wedding destinations New Jersey. It is also the best location for clicking awesome wedding shots because of the natural beauty of the place.
The couple chose Peter Shields Inn & Restaurant for their intimate wedding ceremony because they wanted to create the atmosphere of coziness and love for their family and friends. They had their wedding ceremony at the steps of Peter Shields Inn & Restaurant with all their loved ones witnessing their commitment to each other.
These breathtaking wedding portraits of the bride and groom have been taken at the beach in front of Peter Shields Inn & Restaurant after the the wedding ceremony. The newlyweds are walking on the beach and enjoying the light ocean breeze. The bright sunlight and clouds in the sky lend a sense of timelessness to the wedding picture. Just the silhouettes of the bride and groom are visible which makes it a universal shot that is symbolic of pure love.
There are many spots along Cape May beach which make stunning backdrops for wedding pictures. The location offers an ideal blend of relaxation and luxury. Amazing photos of the couple as well fun group shots can be taken on the beach to create wonderful memories for a lifetime. There is nothing more romantic than getting married on the beach with the sun setting radiantly in the background.
Ready for an exquisite wedding ceremony on the beach? Just contact Iryna Shostak Photography and let her capture the special and candid moments of the wedding ceremony which you can go back to throughout your life. Iryna Shostak is on of the best wedding photographers in South Jersey having been a part of countless weddings and occasions.
Location: 1301 Beach Ave, Cape May, NJ 08204.
Copyright © 2021 - Atco, New Jersey - (856) 856-9951 - iryna@irynashostak.com