Bridal Portrait Photographer at Normandy Farms
Normandy Farms Wedding Is the Place To Be | Fine Art Wedding Photography by Iryna Shostak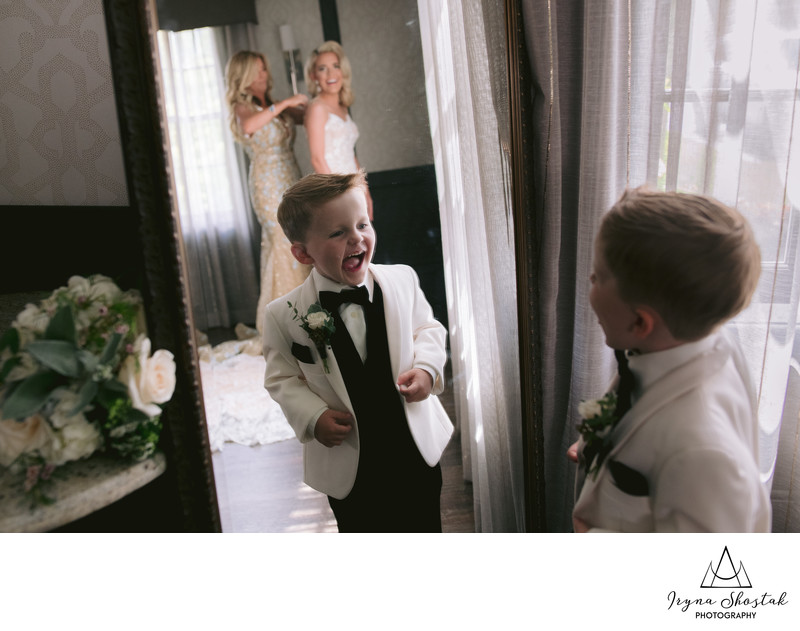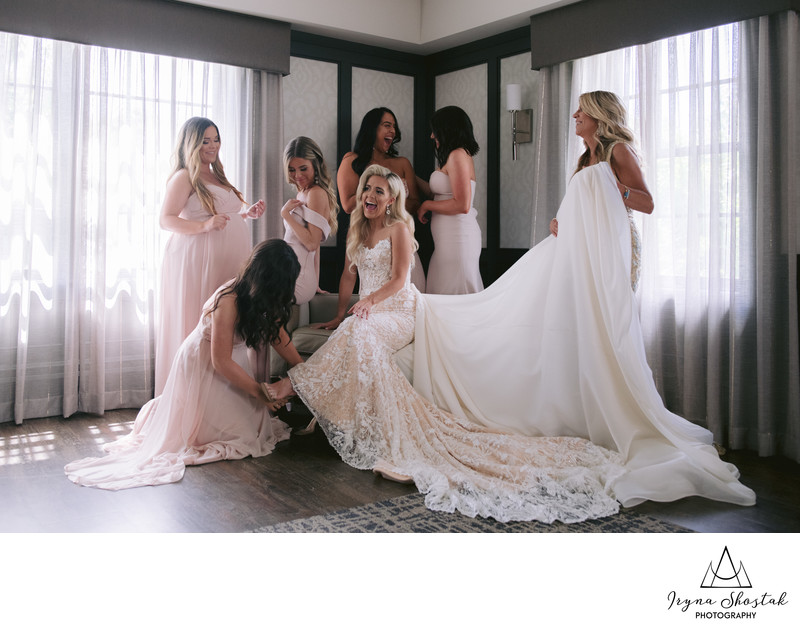 Not far from the King of Prussia and Valley Forge National Park you will find one of Pennsylvania's most popular wedding venues: Normandy Farms. Once an 18th-century farmhouse, Normandy Farms is home to three stunning ceremony sites, three grand ballrooms, each with its own private cocktail hour space, and is home to over 141 accommodations for family and friends.
Couples can choose from saying their vows inside of America's oldest restored barn, replete with farm chic wood beams & old-world charm, at the waterfront gazebo, or inside the private manicured garden. Each site is unique in character, lending itself well to providing stunning backdrops for formal and informal portraiture that I love. After the "I do's" are done, guests can follow you up to the aisle and mingle in the private cocktail hour space where they will enjoy an excellent selection of Hors 'd oeuvres. From there, the party moves on to one of three ballrooms that couples can choose from at Normandy Farms.
For the couple who wishes for a more elegant approach to a Farm Chic wedding, the Normandy Grand Ballroom has it all. Once a horse stable, the ballroom is an astounding 6,100 square feet of rustic charm with antique wood beams draped in white curtains, crystal chandeliers, and an extensive dance floor accommodating even the largest of parties. The Grand Ballroom is next door to both the Franklinville Room and the Franklinville Bar, which can host a cocktail party or provide additional spaces for your party to roam, guests can even venture out onto the brick terrace and revel under the stars.
Weddings are the start of an amazing adventure and having your wedding reception inside a converted silo is a romantic shabby chic experience in the Normandy Farm Silos Ballroom. With 3,000 square feet of candlelight ambiance, the Silos Ballroom has ample room to dine and dance under the twinkle lights strewn around wood beams and farm chic decor. The Silos Ballroom also has an additional cocktail area and an outdoor terrace for family and friends to enjoy.
Location: 1401 Morris Rd, Blue Bell, PA 19422.
Copyright © 2021 - Atco, New Jersey - (856) 856-9951 - iryna@irynashostak.com