Iryna Shostak Photography
Sparkler Exit at Rockleigh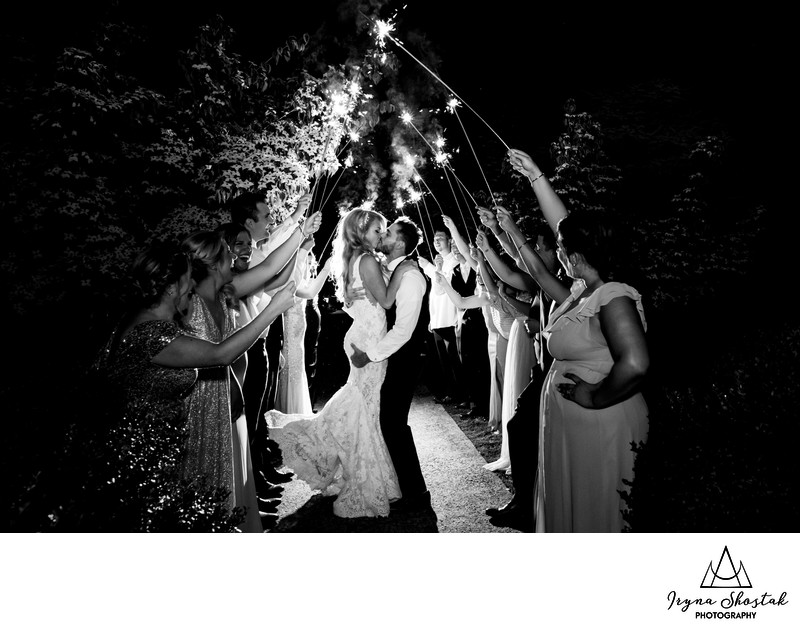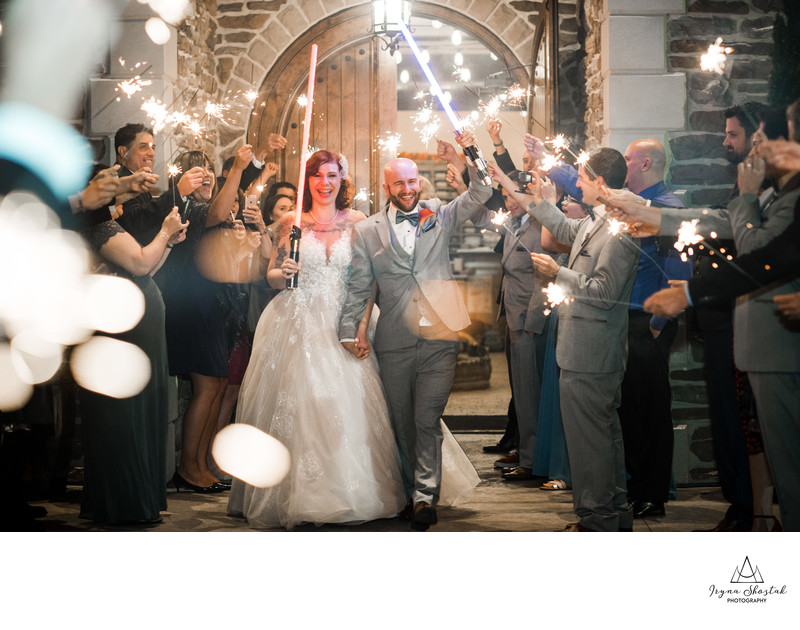 The Wedding Sparkler Exit Tips| Philadelphia Wedding Photography by Iryna Shostak
There are lots options for a grand wedding exit. One of the most popular is the sparkler one. If you like this idea for your wedding, here are some tips you need to know to organize it:
The best location for the sparkler exit is where a venue coordinator allows you to do it so it is free of obstructions or safety hazards. It can at the entrance of your venue, a parking lot, a lawn.
The best time to do it is anytime you want as soon as it is dark enough to see the sparkles. You can do it before the reception or after. There are lots of weddings when wedding photographers leave after the cake cutting so it might be the best time to do your sparkler send-off. Just make sure that your guests didn't have too many drinks before they will hold lit sparkles above your head.
You need to ask somebody to help you organize the sparkler exit. It can be the wedding planer or the venue coordinator. This person lines up all people, brings sparkles and helps everybody to light them. This person is also need to have at least one fire extinguisher on hand just in case.
You need reliable people to hold lit sparkles because they create the main background for your grand wedding exit. It can be your bridal party, family, close friends, any body who want to stop dancing and help you to create an farewell line. The perfect amount of people for a sparkler exit is up to 20. You don't need to invite all the guests for it. The more people the harder it will be to organize it. They need to stand in two lines and keep the sparkles above couple heads.
You need to buy 36 inch sparklers and a few lighters to light them. The long sparklers will give plenty of time for your guests to light them and you can make lots of night portraits while they hold them. They last about 4 minutes which is ideal for perfect night portraits.
Follow the photographer instructions and have fun!
Ask a couple of buckets of water which can be used to safely dispose used sparkles.
Location: 26 Paris Ave, Rockleigh, NJ 07647.
Copyright © 2021 - Atco, New Jersey - (856) 856-9951 - iryna@irynashostak.com