Iryna Shostak Photography
Longwood Gardens Couple's Portraits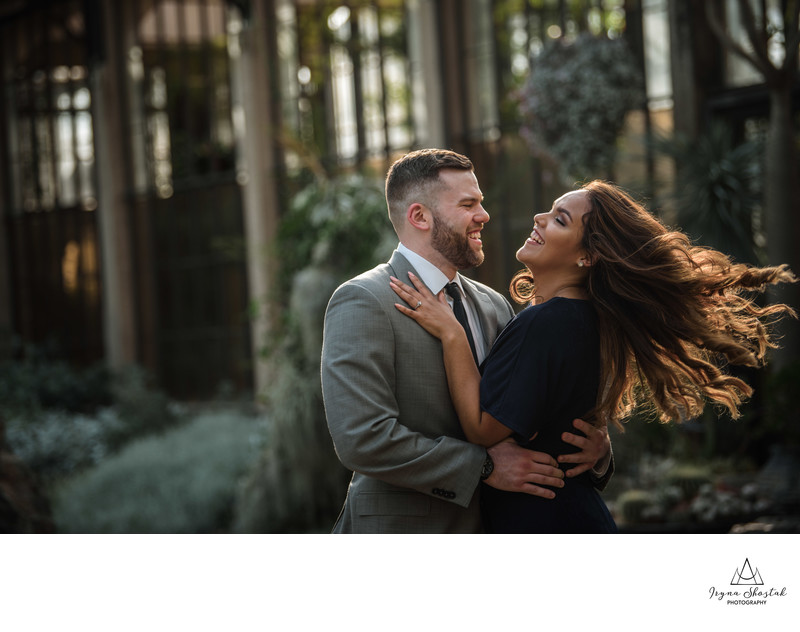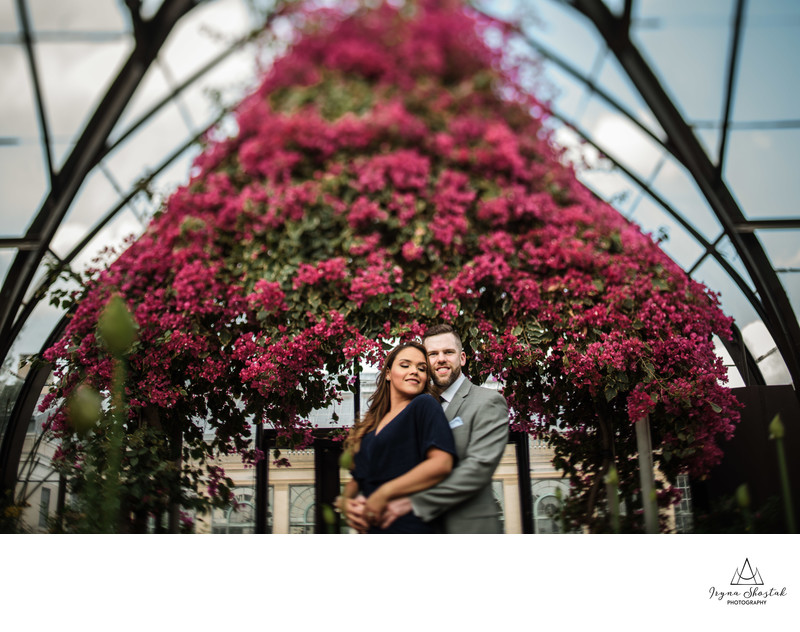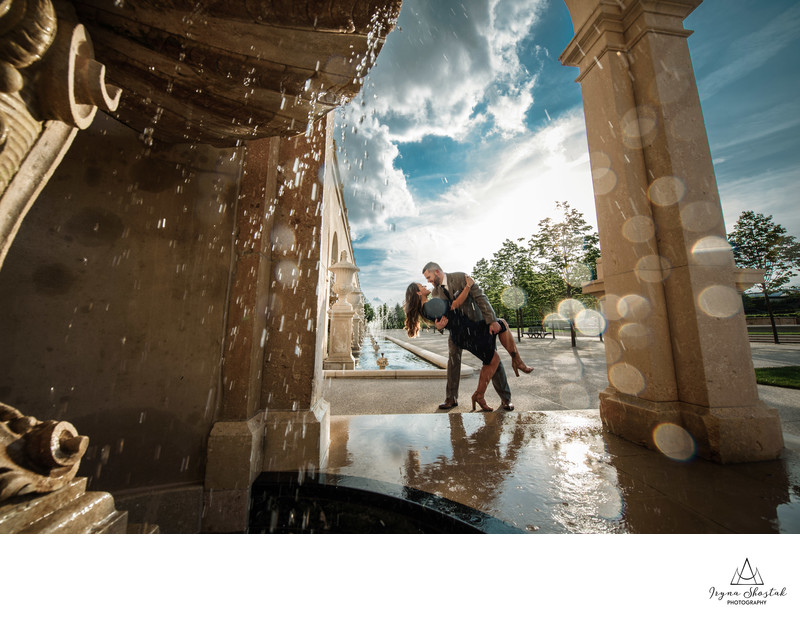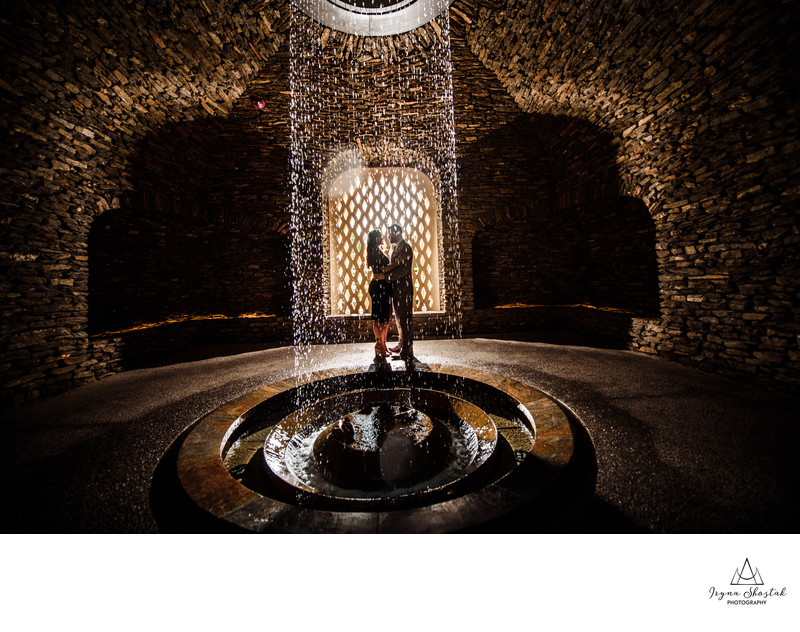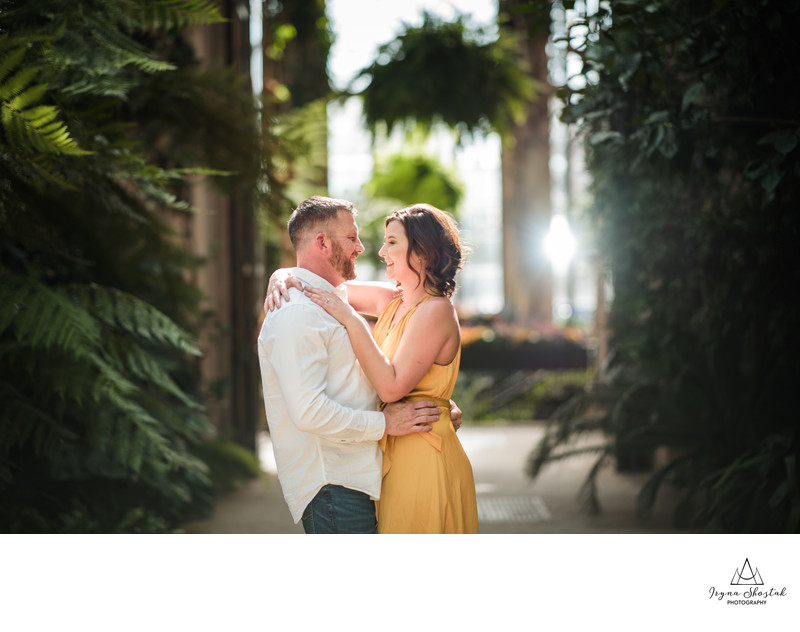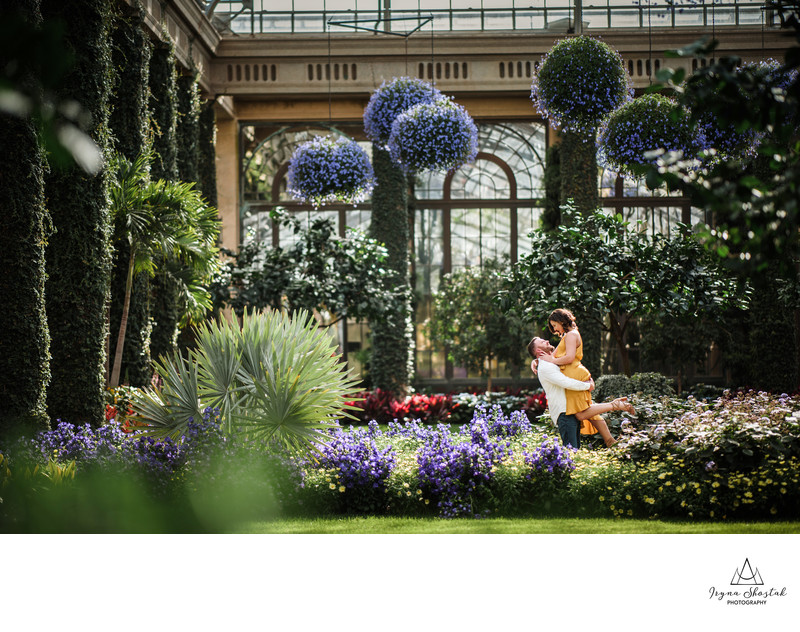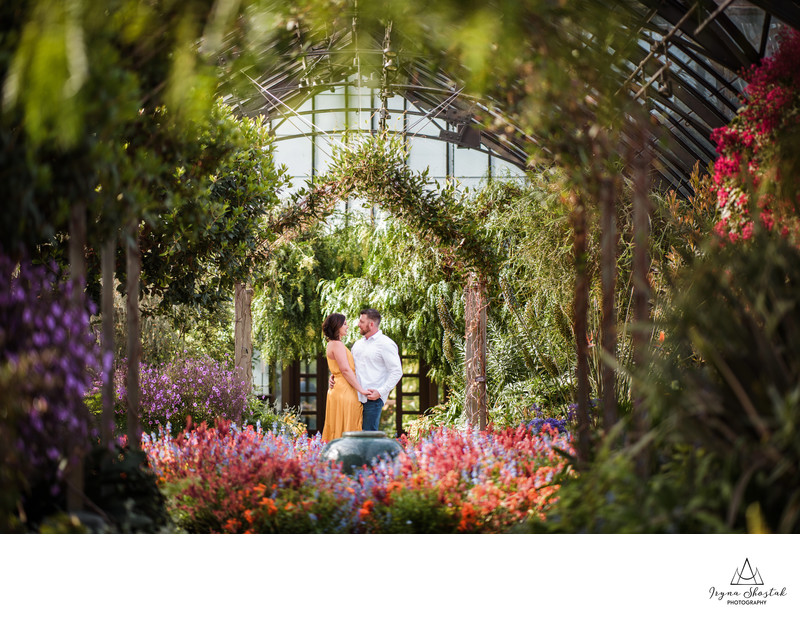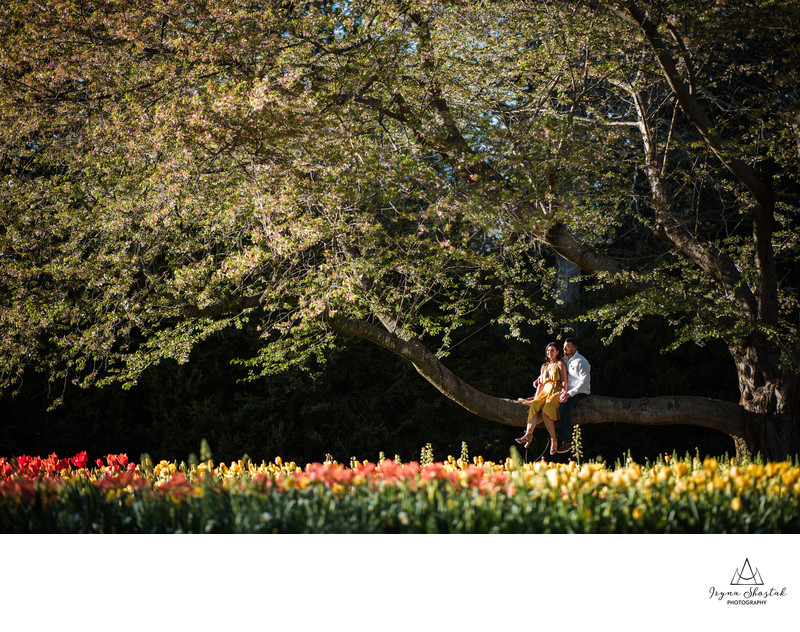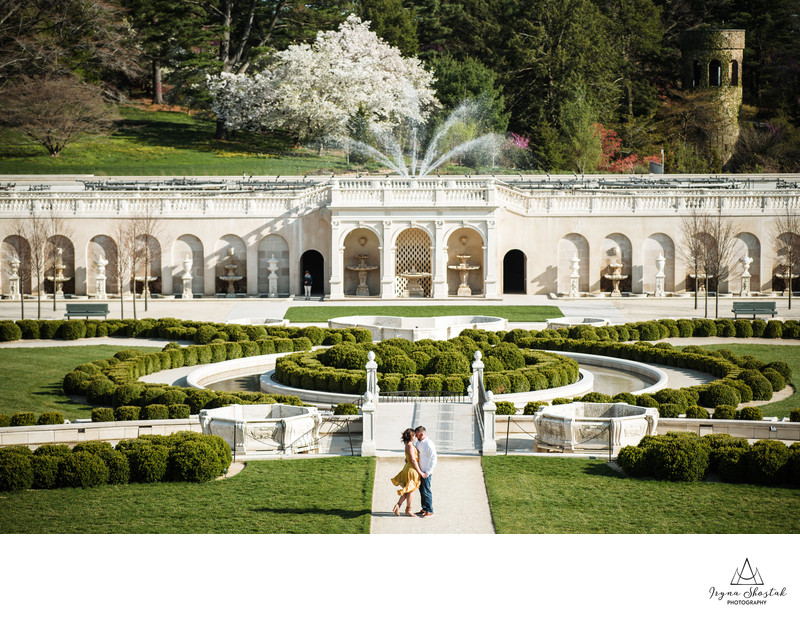 Spring Engagement Photo Session at Longwood Gardens| Best locations in Philadelphia for couple's portraits
It is finally happened - the love of your life proposed to you and you are super excited about it! Congratulations! You share you selfie with the precious engagement ring on Instagram and all your family and friends cheer you and send you the best wishes.
If you want to keep getting those warm words of love from your v.i.p. people, you can post more photos. But not selfies made at home with bad light, but professional engagement portraits made by the person who knows how to show your love and feelings you have for each other.
What about hiring the photographer who can make you fall in love with each other even more? Or the engagement photographer who can make you look like a movie star in a romantic movie you like so much?
These two couples decided to have their engagement portraits done at the same time at Longwood Gardens.
Longwood Gardens is the enormous place with lots of options for spectacular backgrounds. Iryna Shostak takes engagement pictures at Longwood Gardens a few times every months so every corner and tree is familiar to her.
But the challenge is to create an individual unique experience for every couple, right? You are unique and you want something special made only for you!
So let me tell you the secret why your engagement photos are going to be unique and timeless.
The most important ingredient for mind-blowing images is light. That's why you can't see the repetition in these engagement photos. The best time to got to Longwood Gardens is at 9 am as soon as it opens. The light is the most flattering at that time and there are less people around which helps you to feel more relaxed without groups of tourist staring at you behind your photographer. But the sunset is also fine, people are leaving the Longwood Gardens around one hour before it closes. The only problem is your time now is limited because you need to leave the park too.
The second key is going to be the location choice. Longwood Gardens is perfect spot with multiple scenes where you can go at any time of the day and season. If it rains you can stay inside of the Conservatory and take various portraits at least two hours. During cold months you also can stay inside and wear your best outfit because it is heated.
After that the skillful portraits photographer helps you to show all your best features and hide something you are not so happy about. You want to expert who know how to turn your body and where to keep your hands in order to look stunning. You definitely don't want the photographer who has no idea how to make people look their best and just snaps images in cheesy poses.
And finally, Iryna Shostak will ask you to play some fun games which can help you to be who you are and show your real passion and love which only seen by your closest people. This stage is the most important in the portrait because it is you who make it real and very dear because you might show some raw emotions that you never expected to expose.
Iryna Shostak starts working on your portraits as soon as she arrives home and you will get a sneak peek in the evening or even at night! Then all your family and friends will be in awe of your outstanding engagement portraits!
You need to contact Philadelphia wedding photographer Iryna Shostak to discuss all your wishes and desires!
Location: 1001 Longwood Rd, Kennett Square, PA 19348.
Copyright © 2021 - Atco, New Jersey - (856) 856-9951 - iryna@irynashostak.com