Central Park Engagement Photos
Romantic Central Park Engagement Portraits: Capturing Your Love Story in the Heart of Manhattan
Central Park, nestled in the heart of Manhattan, is more than just a picturesque oasis amidst the bustling city; it's a place where dreams are woven into the very fabric of its lush landscapes and tranquil serenity. It's no wonder that Central Park has become one of the most sought-after locations for engagement portraits in New York City. With its stunning natural beauty and iconic landmarks, Central Park provides the perfect backdrop to capture the essence of your love story, and our photography service is here to make those moments last a lifetime.
Unveiling the Central Park Magic
Central Park offers a myriad of enchanting settings that will elevate your engagement portraits to a whole new level of beauty and romance. Imagine strolling hand in hand across the iconic Bow Bridge, surrounded by the shimmering waters of The Lake and the vibrant hues of Central Park's foliage. Or perhaps you'd prefer the classic elegance of Bethesda Terrace, with its grand architecture and intricate mosaics. These are just a few examples of the enchanting locations that Central Park has to offer, each with its own unique charm.
Our Expertise in Central Park Photography
At Iryna Shostak Photography, we understand the significance of your engagement portraits. These photos will forever capture the essence of your love and serve as a reminder of this special chapter in your life. That's why we're dedicated to ensuring that your Central Park engagement portraits are nothing short of extraordinary.
Our experienced photographer Iryna Shostak is not only skilled in the technical aspects of photography but also in the art of storytelling. Iryna Shostak works closely with you to understand your love story, your personalities, and your vision for the photos. This personal touch allows her to create images that are not just beautiful but deeply meaningful.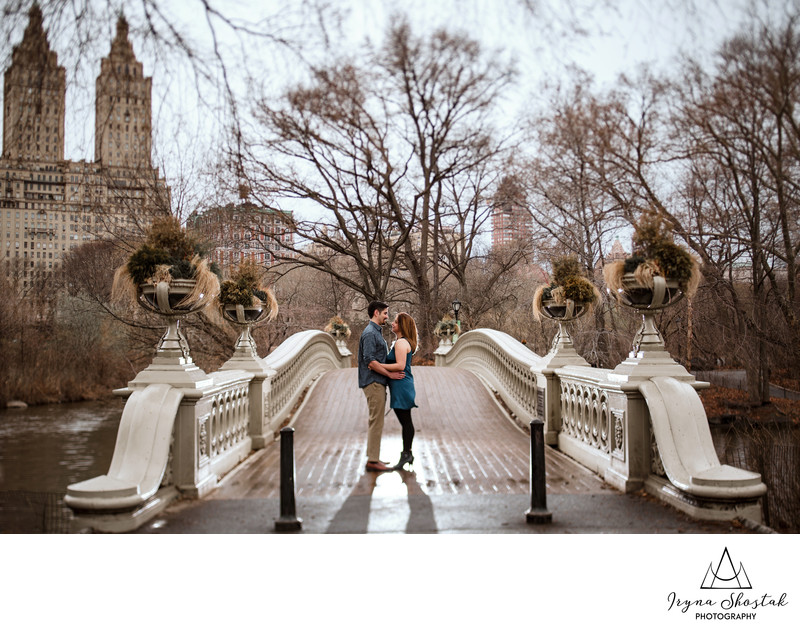 Every Season Tells a Different Story
One of the remarkable aspects of Central Park is how it transforms with each season. Whether you prefer the vibrant colors of spring, the lush greenery of summer, the fiery foliage of autumn, or the pristine serenity of winter, Central Park offers a unique backdrop for every season. Iryna Shostak Photography knows how to harness the beauty of each season to create stunning and evocative engagement portraits.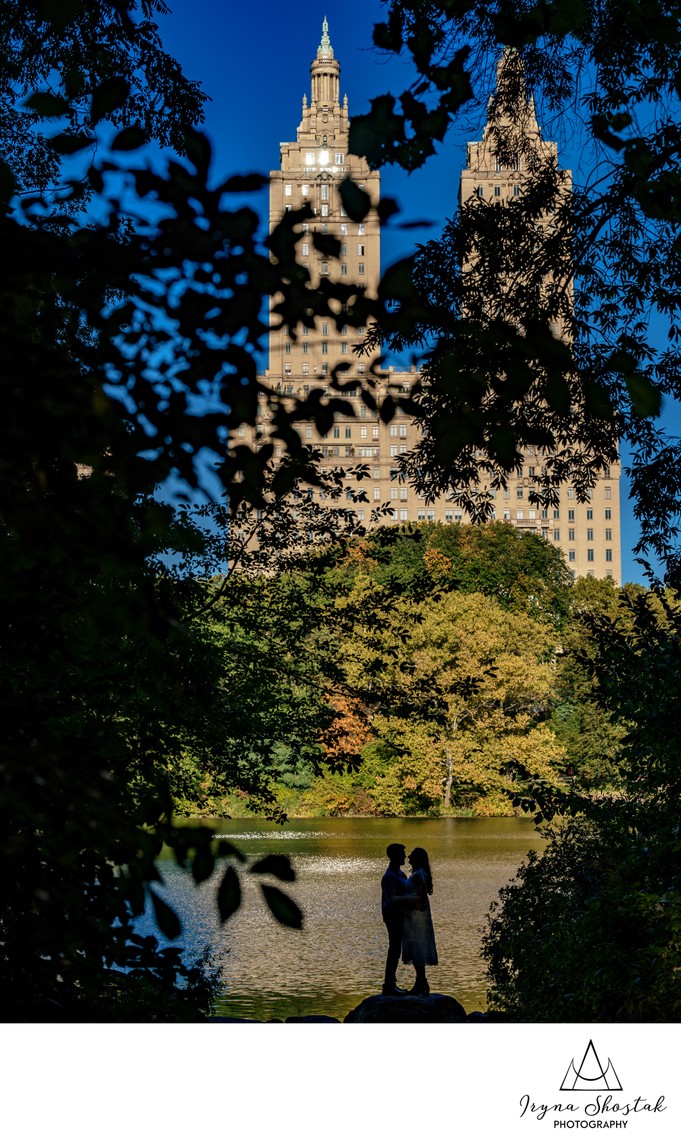 Creating Timeless Memories
Central Park is timeless, and your engagement portraits should be too. We believe in creating photos that will withstand the test of time. When you look back on these images in the years to come, we want you to feel the same rush of emotions and the same love that you felt on that day.
Your Central Park Engagement Portrait Experience
When you choose Iryna Shostak Photography for your Central Park engagement portraits, you're not just hiring a typical photographer; you're embarking on an unforgettable experience. Iryna Shostak handles every aspect, from scouting the perfect locations to ensuring the lighting is just right. The goal is to make you fell relaxed, be yourselves, and let your love shine through. Iryna Shostak captures candid moments of joy, love, and connection that will make your heart skip a beat every time you see them.
Book Your Central Park Engagement Portrait Session
Central Park engagement portraits are not just photos; they are visual love stories. They are a testament to your unique journey as a couple and the love that binds you together. If you're ready to capture your love story in the heart of Manhattan, contact Iryna Shostak to book your Central Park engagement portrait session. Let's create memories that will last a lifetime amid the timeless beauty of Central Park.
Location: Central Park, New York, NY.
Copyright © 2021 - Atco, New Jersey - (856) 856-9951 - iryna@irynashostak.com